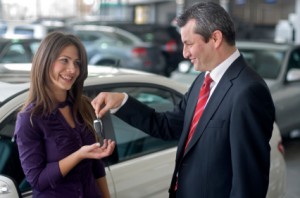 Labor Day, arguably the best day to buy a car, is just around the corner. That means anyone planning to purchase a new vehicle or obtain an auto loan might want to do it the weekend of September 5 or possibly miss out on some really sweet deals.
In fact, some experts in the car industry speculate consumers will find some of the best Labor Day deals ever this weekend thanks to a recovering auto industry. So where are the best labor day car sales this year? Find out below.
Where to Find Labor Day Auto Sales
Toyota Clearance Event
Toyota has a clearance sale on current model year vehicles each year. This weekend they're offering 13 new car specials with the ability to obtain 0 money down, 0% financing and 0 maintenance fees.
Financing Deals Ending September 6th
A press release by TrueCar.com shows a number of financing deals for specific cars that are only available through the Labor Day weekend and are over on Tuesday. They include:
2012 Audi A7: Up to 2.9% financing for up to 60 months
2011 Cadillac DTS: 0% financing for up to 72 months
2012 Honda Civic: Up to 2.9% financing for 60 months
2011 Jaguar XF: 0% financing for up to 60 months (through September 30, 2011)
Car Sales by Location
According to ConsumerReports.org, there several model year 2011 vehicles on sale this weekend that you can buy at the Bottom Line Price for significant savings off the MSRP, depending on the city:
New York: You can obtain a 2011 Chevrolet Malibu LTZ, 2011 Ford F-150 XLT 4×4 SuperCrew or 2011 Nissan Altima 2.5 HEV eCVT for 15-20 percent less than the MSRP.
Los Angeles: In L.A., there are a number of vehicles going for 10 percent off the MSRP, like the 2011 Ford Fusion I-4 SE and 2011 Kia Sorento EX V6 5AT 4WD.
Dallas: The biggest discount in Dallas will likely be the 2011 Nissan Altima 2.5 HEV eCVT again, at 20 percent off, as well as the 2011 Ford Fusion V6 SEL AWD and 2011 Honda Pilot EX-L 4WD at 10 percent less than MSRP.
Why Is Labor Day the Biggest Car Shopping Day?
Most people believe Labor Day is the best day to buy a car, and most dealerships would like you to keep believing that. However, the truth is while September kicks off car sales for the rest of the year, most auto dealers and lenders will continue offering big discounts and financing deals into the following week–some of which may get even better as the year progresses.
Labor Day weekend does mark the first weekend of September, which is when new models start rolling in and 2011 models will have to be cleared out to make room. This is probably why the car shopping frenzy begins when it does.
Just remember, though, don't let a salesman pressure you into a new car purchase because they want you to think you won't be able to afford it on September 6th. Also keep in mind that the best deals, like 0% financing, are usually reserved for borrowers with immaculate credit. If you plan to buy a car this weekend, do so because you actually need to buy a new car and the financing deals will be the icing.