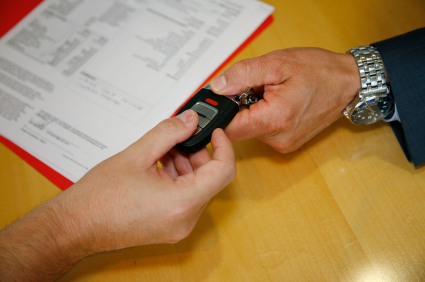 The latest announcement from the Consumer Financial Protection Bureau (CFPB) disclosed that the bureau will be enforcing fair lending rules on all auto loan lenders in the United States. The bulletin noted that certain lenders who partner with dealerships may be responsible for lending discrimination, costing minority borrowers tens of millions of dollars annually.
Auto Loan Lenders and "Dealer Markups"
According to the CFPB, car dealerships typically help their customers seek financing approval with auto loan lenders. Since the customer and the lender are not directly dealing in the negotiations, but rather the dealership is acting as a middle-man for the transaction, the lender assumes the position of a third party lenders.
This indirect process opens the door for dealers to apply what the industry calls a "dealer markup" onto the lender's approved auto loan rate. In the end, consumers are left with a higher car loan rate than the lower rate their credit history otherwise qualifies them for, and extra cash earnings are then split between dealers and third party auto loan lenders.
"Lender policies that provide dealers with this type of discretion increase the risk of pricing disparities among consumers based on race, national origin, and potentially other prohibited bases," states the CFPB statement.
Steps Against Lending Discrimination
While this realization may come as a surprise to some borrowers, the Consumer Financial Protection Bureau (CFPB) is making headway to ensure consumers are treated fairly.
"Consumers should not have to pay more for a car loan simply based on their race," bureau Director Richard Cordray said in a statement. "Today's bulletin clarifies our authority to pursue auto lenders whose policies harm consumers through unlawful discrimination."
The bureau highlights that the Equal Credit Opportunity Act (ECOA), in fact, applies to indirect auto loan lenders. This means that borrowers seeking a line of credit cannot be discriminated against on the basis of race, color, religion, national origin, sex, marital status or age.
Some steps the CFPB is considering to address this ongoing concern includes changes such as instituting a flat fee per transaction between auto loan lenders and dealers to discourage raising car loan rates and implementing a "lending compliance program" that monitors transactions to ensure both parties halt dealership financing discrimination.