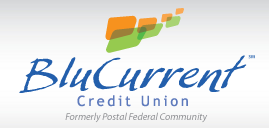 Scouring the market for an affordable car loan rate can deter drivers in Springfield, MO from saving money on financing a car. Thanks to BluCurrent Credit Union, borrowers can stop their long search with a 2.49% APR car loan rate.
Stop filling the bank's pockets with your hard-earned money by learning what BluCurrent Credit Union can do for your financing needs.
Car Loan Rate Terms and Conditions
This car loan rate is available on new cars and motorcycles. The institution provides a variety of repayment terms to meet their members' unique financial timetables. Those with a qualifying credit score history are eligible for the loan rate displayed.
About BluCurrent Credit Union
BluCurrent Credit Union is a non-profit financial institution which welcomes members to save money with their deposit accounts and reasonable loan options. Since their early beginnings as Springfield Postal Employees Credit Union in 1929, the institution has grown significantly to now include 10 counties in the Southwest Missouri region.
Other Terms and Conditions may apply. Additionally, rates may have changed since this offer was posted. Please contact the financial institution for the most recent rate updates and to review the terms of the offer.