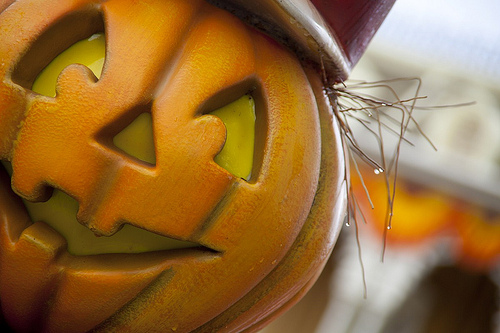 With Halloween just around the corner, many communities are getting ready to host hayrides, pumpkin carvings and other fall activities for trick-or-treaters and local families to enjoy. As financial institutions completely invested in the communities they serve, ten local credit unions are also taking part in the Halloween festivities and celebrating the holiday with their valued members.
We've highlighted some of the best parties, contests, giveaways and events offered by credit unions throughout the United States to help members put a little extra financial flair into their Halloween celebrations this year.
1. Bridgewater Credit Union

Halloween Art Contest: Members of Bridgewater Credit Union can scan or take a picture of their child's best Halloween-themed drawing and send it to marketing@bridgewatercu.com for a chance to win a $100 grocery gift card. Submissions are due by Oct. 31.
2. Collins Community Credit Union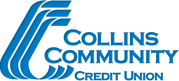 Halloween Bash at North Library Branch: All family members are welcome to join Collins Community Credit Union Oct. 25 from 3:30 to 5:30 p.m. to enjoy safe trick-or-treating, games, prizes and other fun activities.
Halloween Charity Concert: Credit union members can enjoy a rock concert from the The Magnetos Oct. 25 from 8 p.m. to midnight at the Czech & Slovak Museum in Cedar Rapids, Iowa. Guests will also compete in a Halloween costume contest. Proceeds from the $35 admission fees will benefit this year's March of Dimes.
Trick-or-Treat: Kirby Kangaroo Club members up to the age of 12 are invited to trick-or-treat with Kirby the Kangaroo this Halloween from 3:00 to 5:00 p.m. Visit the Collins Community Credit Union branch at 1150 42nd Street for more details.
3. Community 1st Credit Union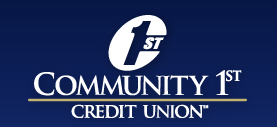 Halloween Parties: Community 1st Credit Union is hosting two Halloween parties for members, one at the Albia branch Oct. 28 from 4:00 to 6:00 p.m. and another at the Centerville branch Oct. 29 from 5:00 to 6:30 p.m.
Zombiefest: Check out the Community 1st Credit Union tent during Zombiefest at Central Park in Ottumwa for games, tattoos and pumpkin painting, Oct. 26 from 10:00 a.m. to 5:00 p.m.
Trick-or-Treating Activities: Numerous local businesses will be handing out goodies at the Oskaloosa credit union branch parking lot from 6:00 to 8:00 p.m. Oct. 31. Members and families can also pick up a free goodie bag and pumpkin to decorate at the Pella branch now until Halloween, as well as a free goodie bag from the Washington branch when you show up in a Halloween costume Oct. 31.
4. Community Focus Federal Credit Union

Halloween Coloring Contest: Children who hold a Kingsley Kids Savings Club account can participate in a coloring contest at home based on a drawing available on the credit union's website. Artwork should be dropped off at one of the Community Focus Federal Credit Union offices by Oct. 31. Two winners will receive a $25 Toys "R" Us gift card the week of Nov. 4.
5. Dupaco Community Credit Union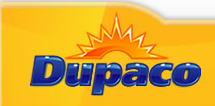 Halloween Movie Benefit: If you ever wanted to see Hotel Transylvania for 92 cents, Dupaco Community Credit Union, KAT-FM and Star Cinema are now offering you that chance Oct. 26. Two showings will take place at the AMC/Star Cinema on 2835 NW Arterial in Dubuque, Iowa, at 9:00 a.m. and 11:00 a.m. Tickets are only available from Dupaco while supplies last, and all ticket proceeds will go the local Rising Star Theatre Company.
6. M-O Federal Credit Union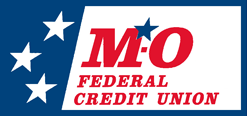 Halloween Open House: M-O Federal Credit Union is hosting an open house featuring ghosts, goblins, cowboys, superheroes and princesses Oct. 31 from 1:00 to 5:00 p.m. at its 18th and Dakota location. Credit union members and their families will receive trick-or-treat bags, glow necklaces and fresh popcorn, and children can take pictures in their costumes at a complimentary photo booth.
7. Safe Harbor Credit Union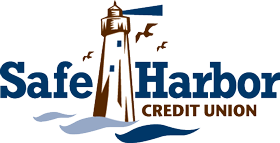 Halloween Candy Drive: During its Halloween candy drive, Safe Harbor Credit Union will be handing out appreciation gifts for three bags of candy donated until Oct. 22. Safe Harbor Credit Union will then be handing out trick-or-treat bags filled with candy during the 2nd Annual Safe Harbor Halloween Parade on Oct. 26, right before the Ludington Downtown Trick-or-Treating event.
8. Secured Advantage Federal Credit Union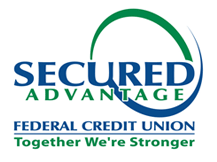 Halloween Costume Contest: Members of Secured Advantage Federal Credit Union can submit photos of family members and pets dressed in their Halloween best to safcumarketing@gmail.com by noon on Nov. 1, when they will then be posted on Facebook for voting. The photo with the most likes by 9:00 a.m. Nov. 8 will win a $50 Visa gift card from the credit union.
9. Solidarity Community Federal Credit Union

Annual Kid's Community Halloween Party: On Oct. 26 from 1:00 to 4:00 p.m., Solidarity Community Federal Credit Union members and their families can play tons of games, win all kinds of fun prizes and enter a costume contest with awards for cutest, scariest and most original costumes.
10. Summit Credit Union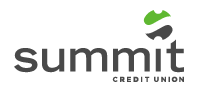 Haunted Hustle: Summit Credit Union, along with Meriter and Physicians Plus, is hosting 10k, 5k and 5k stroller derby races on Saturday from 10:00 a.m. to 4:00 p.m. in the Keva Sports Center, as well as marathon and half-marathon races Sunday at 8:00 a.m. and 9:00 a.m.
11. Denver Community Credit Union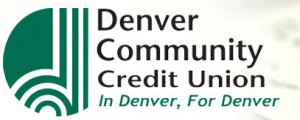 Boo at the Zoo: Denver Community Credit Union is sponsoring the 29th annual Boo At The Zoo which offers more than 25 trick-or-treat stations, creepy crawly animal demonstrations and exciting family-friendly entertainment under the canopy of the beautiful fall foliage of Denver Zoo on Saturday, October 26 to Sunday, October 27 9:00 am to 5:00 pm.