Address: 4151 Amon Carter Boulevard, Fort Worth, TX 76155 Map It!

About American Airlines Credit Union
American Airlines Federal Credit Union was founded in 1936 by a small group of American Airlines employees who shared the goal of creating a member-owned, co-operative financial institution where employees could help each other. Since then, AA Credit Union is growing, with over 240,000 members and assets surpassing $5.6 billion. For its many airline industry members, AA Credit Union has branches conveniently located in most major U.S. airports. For the rest of the family, partnerships with the CO-OP ATM network and the extensive shared branch network of the Credit Union Service Centers provide easy and convenient nationwide access to accounts.
American Airlines Credit Union Rates
Local Credit Union
Best Rates(APY)
Account Type
Rate Change
Free, all-inclusive, and truly local: GOBankingRates.com is the only source for interest rates from over 5000 banks and credit unions.
Rates can change. Rates may be based on a minimum deposit. See individual banks for the latest details and requirements.
Rates are current up to 30 days and show the best rate available, verify rate through institution site. The accuracy cannot be guaranteed.
American Airlines Federal Credit Union offers members an array of personal and business financial services designed to fit the way you live your life and run your business. Beyond affordable checking and easy savings, AA Credit Union offers ways for you to manage your money online, enjoy convenient access, earn remarkable dividends and prepare for big events including college and retirement. Let AA Credit Union help you with loan solutions and credit cards for your borrowing needs. Small businesses enjoy business checking, savings and loan products as well as advice & planning and additional value services.

Most depositors are, at some point, greeted with the option of either opening a standard or high-yield checking account at their bank or cre...
Read More »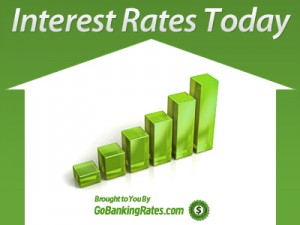 Car prices are rising, yet auto loan rates remain low, at least for now; to get behind the wheel, borrowers are taking out larger loans than...
Read More »

The process of searching for a new home can be challenging. In addition to looking for the perfect home in the perfect neighborhood, home bu...
Read More »

American Airlines Credit Union has a long history of financial service and takes pride in being a financial service for its members, offerin...
Read More »
American Airlines Credit Union Reviews