Address: 9601 Jones Rd., Ste. 100, Houston, TX 77065 Map It!

About Cy-Fair Credit Union
In order to assist with the growing financial needs of the faculty and staff at Cy-Fair Independent School District, educators founded Cy-Fair Federal Credit Union in 1956. Cy-Fair FCU was granted a community charter through the National Credit Union Administration to extend their coverage area to those who live, work, worship or attend school within CFISD boundaries and Waller County, Texas. Headquartered in Houston, Cy-Fair FCU serves more than 20,000 members with over $182 million in assets. Members enjoy the convenience of 3 local branch and ATM locations as well as thousands of surcharge-free, network ATMs nationwide.
Rates
Best Rates(APY)
Account Type
Rate Change
Free, all-inclusive, and truly local: GOBankingRates.com is the only source for interest rates from over 5000 banks and credit unions.
Rates can change. Rates may be based on a minimum deposit. See individual banks for the latest details and requirements.
Rates are current up to 30 days and show the best rate available, verify rate through institution site. Data compiled from the GOBankingRates.com interest rate database and Informa Research Services, Inc. The accuracy cannot be guaranteed.

Cy-Fair Credit Union Reviews, News & Information

Head to Cy-Fair Federal Credit Union to finance your next home.
Read More »

You shouldn't have to settle for a sub-par mortgage loan. Head to Cy-Fair Federal Credit Union for the best rates and service.
Read More »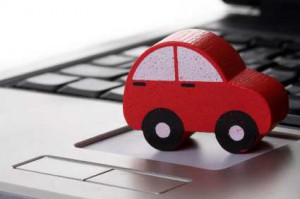 Learn more about financing with Cy-Fair Federal Credit Union.
Read More »

Find out how to save by refinancing your auto loan with Cy-Fair Federal Credit Union.
Read More »

Here's how a mortgage from Cy-Fair FCU can save you money each month.
Read More »