Address: 720 East Dupont Rd, Fort Wayne, IN 46825 Map It!

About Fifth Third Bank
The Fifth Third Bank is biggest in the Midwest Rust Belt region, but also has locations as far afield as Virginia. It's one of the largest banks in terms of money management accounts in the Midwest with over $220 billion in assets. Customers may visit the bank at one of its more than 1,200 branch locations or 2,200 ATMs. It is notable for largely retaining its staff throughout the financial crisis of the late 2000s. The bank has given its name to a number of minor league baseball parks in the Midwest as well as the indoor arena used by the University of Cincinnati.
Fifth Third Bank (FDIC certificate 6672) was established in 1865 and operates through 1345 branch offices located in Broward, Charlotte, Clay, Collier, Duval, Hillsborough, Lake, Lee, Manatee, Orange, Osceola, Palm Beach, Pasco, Pinellas, Polk, Sarasota, Seminole, St. Johns, Volusia counties in FL and Cobb, Columbia, Dekalb, Fulton, Gwinnett, Richmond, Walton counties in GA and Cook, Dekalb, Dupage, Effingham, Jefferson, Kane, Kankakee, Kendall, Lake, Lee, Mchenry, Stephenson, Whiteside, Will, Williamson, Winnebago counties in IL and Adams, Allen, Bartholomew, Benton, Brown, Clark, Clay, Dearborn, Decatur, Dubois, Elkhart, Fayette, Floyd, Gibson, Hamilton, Hancock, Hendricks, Jasper, Johnson, Knox, La Porte, Lake, Marion, Monroe, Orange, Parke, Perry, Porter, Posey, Ripley, Shelby, Spencer, St Joseph, Steuben, Sullivan, Tippecanoe, Vanderburgh, Vermillion, Vigo, Warrick counties in IN and Boone, Bourbon, Boyd, Campbell, Crittenden, Daviess, Fayette, Franklin, Greenup, Harrison, Henderson, Hopkins, Jefferson, Jessamine, Kenton, Lyon, Madison, Mercer, Oldham, Pendleton, Scott, Shelby, Union counties in KY and Allegan, Antrim, Barry, Bay, Berrien, Calhoun, Cass, Charlevoix, Clinton, Crawford, Eaton, Emmet, Genesee, Grand Traverse, Hillsdale, Ingham, Ionia, Isabella, Jackson, Kalamazoo, Kent, Leelanau, Livingston, Macomb, Mason, Mecosta, Midland, Missaukee, Monroe, Montcalm, Muskegon, Newaygo, Oakland, Oceana, Otsego, Ottawa, Saginaw, Shiawassee, St. Clair, St. Joseph, Van Buren, Washtenaw, Wayne, Wexford counties in MI and Saint Louis (City), St. Charles, St. Louis counties in MO and Alleghany, Ashe, Avery, Buncombe, Cabarrus, Catawba, Cleveland, Iredell, Lincoln, Mcdowell, Mecklenburg, Rowan, Rutherford, Transylvania, Union, Wake counties in NC and Adams, Allen, Auglaize, Brown, Butler, Champaign, Clark, Clermont, Clinton, Cuyahoga, Darke, Defiance, Delaware, Erie, Fairfield, Fayette, Franklin, Fulton, Geauga, Greene, Hamilton, Hancock, Highland, Lake, Licking, Logan, Lorain, Lucas, Marion, Medina, Miami, Montgomery, Pickaway, Pike, Portage, Preble, Ross, Sandusky, Scioto, Seneca, Shelby, Stark, Summit, Union, Warren, Williams, Wood counties in OH and Allegheny, Washington, Westmoreland counties in PA and Davidson, Knox, Maury, Rutherford, Sumner, Williamson counties in TN and Cabell, Kanawha, Putnam, Wayne counties in WV. Mr. Greg Carmichael, CEO of Fifth Third Bank, leads a team of 18527 employees.The bank's parent holding company, FIFTH THIRD BANCORP is based in Cincinnati, OH.
Fifth Third Bank, headquartered in Cincinnati, OH, is rated five stars for financial strength by BauerFinancial, Inc., the nation's leading bank rating firm. As a general rule, a five star rating indicates, among other things, that Fifth Third Bank has at least twice the capital that regulators require, is profitable (or operating with a very small loss) and has kept its delinquent loans in check.
Fifth Third Bank is a state chartered commercial bank and member of Federal Reserve. With $139 billion in total assets, the FED classifies the bank's asset concentration as "Commercial Lenders" which is defined as institutions whose commercial and industrial loans, plus real estate construction and development loans, plus loans secured by commercial real estate properties exceed 25 percent of total assets.
Trust powers have been granted to the bank which means it has the right to act as a trustee, executor, administrator, registrar of stocks and bonds, guardian of estates, or in any other fiduciary capacity allowed under the laws of the state in which it is located.
Fifth Third Bank Rates
Local Bank
Best Rates(APY)
Account Type
Rate Change
Free, all-inclusive, and truly local: GOBankingRates.com is the only source for interest rates from over 5000 banks and credit unions.
Rates can change. Rates may be based on a minimum deposit. See individual banks for the latest details and requirements.
Rates are current up to 30 days and show the best rate available, verify rate through institution site. The accuracy cannot be guaranteed.
Fifth Third Bank offers all the products and services you've come to expect from a bank. Enjoy checking and savings accounts, debit and credit cards, as well as preferred banking programs. Lending services include mortgages, equity lines and loans, financing for your vehicle and even student loans. Invest with certificates of deposit, IRAs, investment strategies, insurance and financial planning assistance. Whether you just need to sock away money for a rainy day or you're looking to plan for the long-term future Fifth Third Bank is there to help.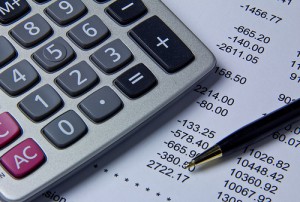 Pittsburgh's average checking account rate is lower than the national average. Learn how you can find higher rates.
Read More »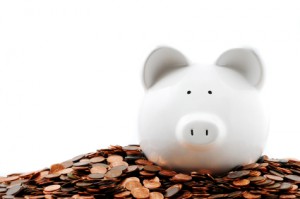 Find out which big banks in Missouri once again ranked highly on Forbes' 2014 list.
Read More »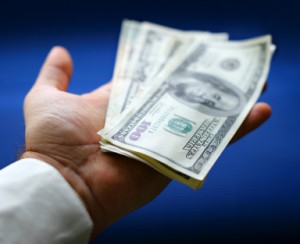 Get more bang for your buck with the best Orlando checking account rates.
Read More »

Mortgage rates are low, but they won't stay low forever. If you're thinking about buying a house, now's a good time to app...
Read More »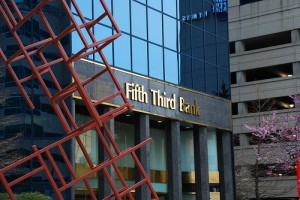 Fifth Third Bank suffers layoffs a few weeks after losing $27 million in fake vehicle financing scam.
Read More »