Address: 320 Mamaroneck Avenue, White Plains, NY 10605 Map It!

Hudson City Savings Bank (FDIC certificate 13074) was established in 1868 and operates through 135 branch offices located in Fairfield county in CT and Atlantic, Bergen, Burlington, Camden, Essex, Gloucester, Hudson, Hunterdon, Mercer, Middlesex, Monmouth, Morris, Ocean, Passaic, Somerset, Union, Warren counties in NJ and Putnam, Richmond, Rockland, Suffolk, Westchester counties in NY. Mr. Denis J. Salamone, President of Hudson City Savings Bank, leads a team of 1466 employees.The bank's parent holding company, HUDSON CITY BANCORP, INC. is based in , .
Hudson City Savings Bank, headquartered in Paramus, NJ, is rated three and a half stars for financial strength by BauerFinancial, Inc., the nation's leading bank rating firm. As a general rule, a three and a half star rating is "Good" and indicates that, among other things, this institution meets all federal capital requirements.
Hudson City Savings Bank is a savings association (thrift). With $35 billion in total assets, the OCC classifies the bank's asset concentration as "Mortgage Lenders" which is defined as institutions whose residential mortgage loans, plus mortgage-backed securities, exceed 50 percent of total assets.
Trust powers have been granted to the bank which means it has the right to act as a trustee, executor, administrator, registrar of stocks and bonds, guardian of estates, or in any other fiduciary capacity allowed under the laws of the state in which it is located.
Hudson City Savings Bank Rates
Local Bank
Best Rates(APY)
Account Type
Rate Change
Free, all-inclusive, and truly local: GOBankingRates.com is the only source for interest rates from over 5000 banks and credit unions.
Rates can change. Rates may be based on a minimum deposit. See individual banks for the latest details and requirements.
Rates are current up to 30 days and show the best rate available, verify rate through institution site. The accuracy cannot be guaranteed.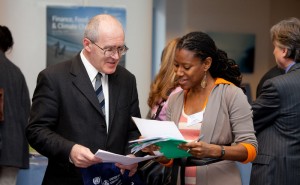 Don't stay with a bank that takes you for granted.
Read More »
Hudson City Savings Bank Reviews