Address: 8045 North Wickham Road, Melbourne, FL 32940 Map It!

About Space Coast Credit Union
Space Coast Credit Union has been serving members since 1951. SCCU is currently the third largest credit union in Florida, serving over 225,000 members with assets of over $3 billion. Membership is open to all who live or work in Brevard, Broward, Flagler, Indian River, Martin, Miami-Dade, Monroe, Orange, Osceola, Palm Beach, Seminole, St. Johns, St. Lucie, or Volusia Counties in Florida, as well as to the immediate family of current members. SCCU offers online services, account access by phone, and a network of branches and ATMs in order to provide members with convenient access to their accounts.
Space Coast Credit Union Rates
Local Credit Union
Best Rates(APY)
Account Type
Rate Change
Free, all-inclusive, and truly local: GOBankingRates.com is the only source for interest rates from over 5000 banks and credit unions.
Rates can change. Rates may be based on a minimum deposit. See individual banks for the latest details and requirements.
Rates are current up to 30 days and show the best rate available, verify rate through institution site. The accuracy cannot be guaranteed.
SCCU offers the financial products and services members need to make purchases, finance homes and businesses, save money, build a strong credit history and plan for the future. SCCU offers all the services that members need to run their personal households or small and medium-sized businesses. Choose from a range of checking accounts that include everything from accounts that pay interest to accounts that help you build up your credit--all featuring fewer fees and free features. SCCU's savings accounts are designed to help you make the most of your money at every stage in life from kids to adults.

Tax-deductible savings with the flexibility of a checking account.
Read More »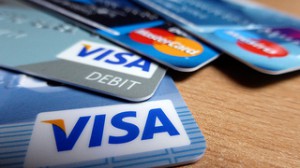 Here's how to rebuild your credit with a secured card.
Read More »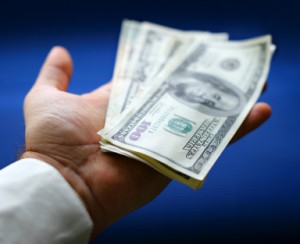 Get more bang for your buck with the best Orlando checking account rates.
Read More »

Space Coast Credit Union has a mission of assisting its members in achieving their goal of homeownership. Through its mortgage center, the e...
Read More »
Space Coast Credit Union Reviews
---
---
Bad Customer Service
Applied for a mortgage and asked the person to fully approved us before going into the hassle of finding a house and have a contract, the person requested a thousand paperwork and said we could be approved for up to $280K. After getting a contract for a $230K house and pay for home inspection, appraisal, opened an account with Space Coast, deposit money there, etc. the bank came back to us saying we were denied. After that moment, they never contacted us, never explained why, we called many times and the person in charge of the file never talked to us to give us an explanation of the denial, the originator of the process never answered our emails. Very frustrating and what a waste of time. We ended up going with another lender and were fully approved. This company lacks customer service and lacks knowledge. I wish I can fight the money they made us spent knowing from the beginning they were not going to lend us any money. Very disappointed.

---