Address: 69 East 167th Street, Bronx, NY 10452 Map It!

About Spring Bank
Spring Bank opened its doors in 2007 as the first bank to locate in the South Bronx in over 25 years. With the opening of a second branch in Harlem, the community bank continues to provide affordable, mainstream financial services in neighborhoods that need them. Spring Bank aims to serve New York City's local "underbanked": low- to moderate-income communities where people have limited access to mainstream bank services, and small businesses whose credit needs aren't served by larger banks. With the help of community development partners, Spring Bank works to expand access to financial literacy resources and asset building tools throughout New York City.
Spring Bank Rates
Local Bank
Best Rates(APY)
Account Type
Rate Change
Free, all-inclusive, and truly local: GOBankingRates.com is the only source for interest rates from over 5000 banks and credit unions.
Rates can change. Rates may be based on a minimum deposit. See individual banks for the latest details and requirements.
Rates are current up to 30 days and show the best rate available, verify rate through institution site. The accuracy cannot be guaranteed.
Personal and business clients alike can open a checking, savings or CD account with Spring Bank. Checking and savings accounts feature free access to online and telephone banking, a Spring Bank ATM card, and free ATMs throughout the city and the country. Non-depositors can potentially save hundreds of dollars a year with discounted check cashing rates. Qualified borrowers can choose from a variety of secured and unsecured personal loans as well as business and small business loans. If you need an affordable and safe way to build your credit history, Spring Bank can help you with Credit-builder CD secured loans.

Spring Bank could spring you toward your savings goals faster.
Read More »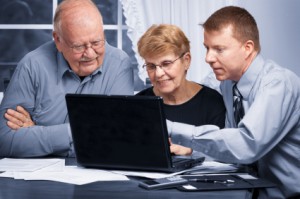 See if you qualify for one of these free tax preparation programs.
Read More »

Find out how Spring Bank is helping low-income families in the Big Apple.
Read More »

Make 2014 the year you get on top of your finances.
Read More »

Everyone wants to save money and earn high interest. For a lot of Americans, a diversified portfolio is the secret to making money on your s...
Read More »