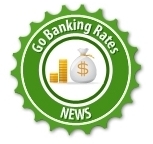 A U.S. regulator is expected to penalize JPMorgan Chase for actions that were directly linked to the downfall of investment firm Lehman Brothers. According to the report, which cites people briefed on the matter, the bank could pay millions in fines if it settles a civil case the regulator plans to file.
JPMorgan Chase Blamed for Causing Collapse
The Commodity Futures Trading Commission (CFTC) says JPMorgan Chase was largely responsible for the Lehman Brothers downfall and plans to penalize the bank for its contribution.
Most people remember the demise of Lehman Brothers. The company filed Chapter 11 bankruptcy in 2008 as a result of the mortgage crisis, making it the largest filing in U.S. history with the company holding over $600 billion in assets at the time.
The CFTC said JPMorgan overextended credit to Lehman for two years leading up to its bankruptcy by using an inaccurate evaluation of Lehman's worth. The regulator said the bank also improperly counted Lehman's customer money as belonging to the firm, an act that is prohibited under federal law.
Lehman Brothers Suit May Bring $20 Million Penalty
To ensure JPMorgan Chase faces consequences for the Lehman Brothers failure, CFTC plans to file a civil case against the bank this week. However, the bank is expected to settle first by paying a fine of about $20 million.
In addition to accusations of mismanaging credit extensions and customer money, the regulator said JPMorgan also withheld separate Lehman Brothers customer funds for nearly two weeks instead of turning it over to authorities when required.
The bank has not responded to the report and is expected to neither admit nor deny wrongdoing as a part of the settlement. The move from the CFTC is said to be the first federal enforcement case resulting from Lehman's downfall.