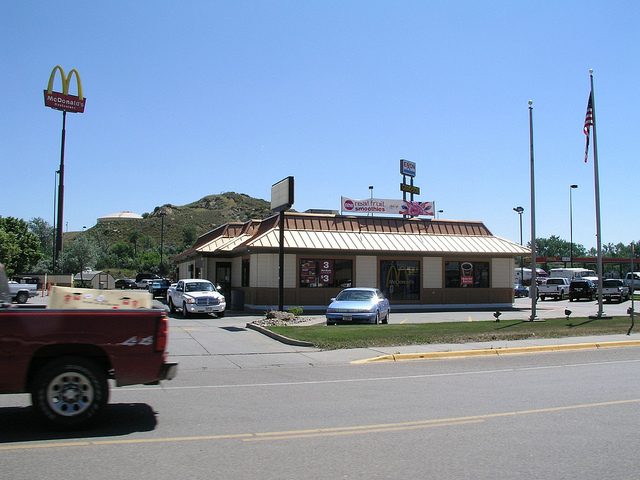 For Dallas Township, Pa. resident Natalie Gunshannon, earning a living meant she had to sacrifice her profession as a massage therapist and take part-time job at a local McDonald's franchise for a minimum wage salary of $7.44 per hour.
What Gunshannon didn't anticipate upon getting hired, however, was that her employer would require her to activate a payroll debit card in order to retrieve her pay, instead of offering direct deposit into her bank account or a check.
McDonald's Franchise Forces Workers to Use Payroll Debit Card
Prepaid debit cards and new debit card products such as the payroll debit card that Gunshannon was required to use as a method of receiving her pay, are often touted as an advantageous option for low-income and unbanked individuals. But upon reading into the terms and conditions of the debit card program, the McDonald's employee found that accessing her money could bring her below the minimum wage of $7.25, due to the debit card fees tied to the card.
According to Gunshannon, the debit card charges a long list of fees for various transactions, including a $1.50 ATM  fee for withdrawals, $5 for cash back withdrawals, $1 just for looking into the account's balance, and 75 cents for each online bill-pay transaction.
When Gunshannon asked her supervisor and the McDonald's franchise owners, Albert and Carol Mueller, if she could receive her earnings via direct deposit or paper check, she was told on two occasions that the payroll debit card was her only option.
Debit Card Fees Push McD's Worker to Sue
With such restrictive pay method options being offered to her, Gunshannon decided to quit her McDonald's job and promptly sought legal assistance.
"When they work hard and earn their wages, why should they have to pay fees to collect their rightful wages?" Cefalo asked in an interview with Philly.com.
As of Thursday, a class-action lawsuit has been submitted to the Luzerne County Court.
"I can't afford to lose even a few dollars per paycheck. I just think people should be paid fairly and not have to pay fees to get their wages," says Gunshannon who is presently looking for new employment.
(Photo: David Schott)