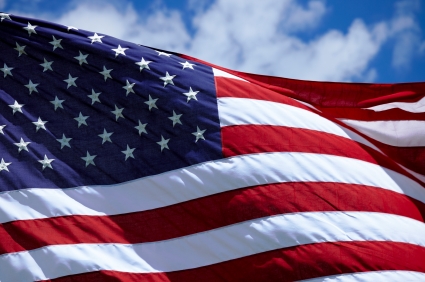 Memorial Day 2013 is rapidly approaching, which means it's time to get ready for great barbecue, take a much-needed dip in the pool and a enjoy a full day off from work or school.
But as you relax on this fun holiday, suppose you realize that you need to make a quick transaction at your bank. Are banks open on Memorial Day? What about other businesses?
Are Banks Open on Memorial Day?
A common question that arises with each federal holiday is whether or not specific businesses are open — particularly banks. In most cases, the answer is no; that is, unless you're a customer with TD Bank.
TD Bank, which has more than 1,300 locations from Maine to Florida, is one financial institution that operates on numerous federal holidays. Luckily, Memorial Day 2013, which lands on Monday, May 27, is one of these holidays.
It's important to note that while the establishment will be open, it may have shortened business hours. Also, all transactions made on the holiday will be processed the next business day.
Will Other Businesses Be Open on Memorial Day 2013?
Depending on the errands you need to take care of on Memorial Day 2013, you may be able to visit more than TD Bank. To be sure, however, take a look at other establishments that could be affected by the holiday:
Will convenience stores and gas stations be open? Yes. Both convenience stores and gas stations are the most reliable businesses to visit during just about any holiday.
Are supermarkets and liquor stores open on Memorial Day? Probably. Some supermarkets and liquor stores are open on the holiday while others close. It's best to check with your local stores to find out more about closures or shortened business hours.
Is the post office open on Memorial Day? No. Memorial Day is a U.S. Postal holiday, which means all offices will be closed and mail delivery will halt.
Are retailers open on Memorial Day? Probably. Many major retailers will be open on Memorial Day. In fact, it's often a good time to take advantage of Memorial Day sales. Check with your local retailer to learn more.
Is the stock market closed on Memorial Day? Yes. As with most federal holidays, the NYSE, NYSE AMEX and NASDAQ are all closed on Memorial Day.