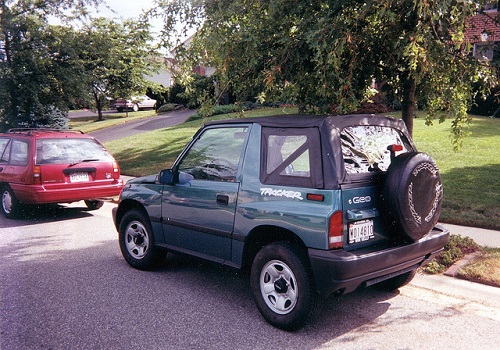 Combining multiple lines of credit into a single, lower payment is not a novel concept. In fact, it's a common practice in the credit card market, either through the process of credit card transfers or through other methods of consolidation. However, an uncommon method of combining debts is available for car loans.
If you haven't heard of auto loan consolidation, you're probably not alone. While this option isn't as widely discussed, it can be a great help when it comes to managing loan balances and possibly even saving money on auto loan rates, which can certainly alleviate a major financial burden considering Americans owe about $734 billion in auto loan debt, according to NPR.
What Is Auto Loan Consolidation?
Similar to refinancing a car loan, auto loan consolidation involves adjusting the terms of an existing loan, specifically for two or more vehicles. Some borrowers avoid this process simply because they are misinformed about the amount of effort involved to combine two car loans, however consolidating auto loans can be more beneficial than many borrowers realize.
A few advantages for those who consolidate their car loans include:
Fewer bills in the mail, which means less clutter for you, reduced paper waste and a lower possibility of losing track of documents
One convenient payment to make each month
Minimum payments might also be reduced, depending on the consolidated loan's new terms
You might be able to lower your auto loan rate, saving you thousands of dollars each year
With so many benefits to auto loan consolidation, spending just a few extra minutes to fill out the appropriate forms to see if you qualify to combine two car loans into one can create some much needed wiggle room in your monthly budget.
How to Combine Two Car Loans Into One Auto Loan
When deciding to combine two car loans into one, the process is similar to that of a typical debt consolidation. Specific documentation varies from lender to lender, but to avoid unnecessary delays, expect to have the following items on hand in order to submit a completed application:
Driver's license
Social Security card
One to two additional forms of identification
Employment verification (e.g. most current pay stub, or letter from human resources)
Income verification (e.g. bank account statements)
Proof of residence (e.g. utility bill)
Proof of registration for all cars
Proof of car insurance
Many financial institutions now offer easy-to-follow online applications that guide applicants seamlessly through the auto loan consolidation process.
Who Offers Car Loan Consolidation?
Not all financial institutions offer consolidation services specifically aimed at combining auto loans. However, banks and credit unions might be able to provide essentially the same service under the umbrella term of loan consolidation.
One well-known bank that provides loan consolidation and identifies the option to combine two car loans into one loan is Wells Fargo. According to its website, "Wells Fargo is one of the few lenders that refinances vehicles for more than their current value," meaning that even if you still owe a large amount of the original loan's principal, you might still be able to refinance and combine your household's auto loans into a single, easy payment.
Should You Consolidate Your Auto Loans?
Since the vehicles associated with the auto loan act as collateral for lenders, their present valuation can either make or break your hopes of auto loan consolidation. When considering an auto loan consolidation, always keep in mind that the value of one car must be high enough to cover the remaining loan balance for both car loans. If your unique loan situation applies to this requirement, and if your credit history is in order, you might be on your way to a streamlined repayment plan and greater savings.
Photo credit: Joe Haupt