Toyota Recalls 1.29 Million Corolla, Matrix and Lexus IS Vehicles — Here's What That Means for Auto Loan Customers
0

Comments
January 30, 2013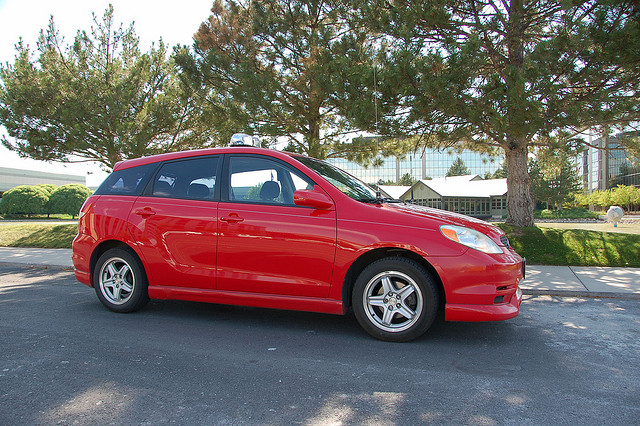 Just one month after Toyota Motor Corp.'s $1 billion settlement for unintentional acceleration malfunctions, the international car manufacturer has released yet another safety recall for two of its models, each with different defects.
2003 and 2004 Toyota Matrix and Corolla vehicles, as well as 2006-2012 Lexus IS models have been recalled worldwide, affecting 1.29 million drivers on the road, some of whom are still in the process of paying down their auto loans.
Latest Safety-Based Toyota Recall
The  release from Toyota Motor Corp. revealed that the popular Corolla line, including its sister hatchback version, the Toyota Matrix produced between 2003 and 2004, may contain a faulty system in their airbag control module. This defect affects approximately 752,000 cars, wherein application-specific integrated circuits (ASICs) may have been fitted into the module, causing the the circuit to short.

In an official press release, Toyota notes, "These ASICs could experience an internal short that creates abnormal current flow and increased heat. If this occurs, there is a possibility that the ASIC could become damaged. In some instances, the front airbag(s) and/or seat belt pretensioners could inadvertently deploy."

On Wednesday, Toyota Motor Corp. spokesman Naoto Fuse revealed that two reports were filed for accidents relating to the malfunctioning airbag recall.

Toyota recall also extends to Lexus IS car owners. This separate manufacturer recall for model years 2006-2012 and affecting 270,000 vehicles, issued simultaneously with the Corolla and Matrix announcement, applies to a potential issue with windshield wipers in snow conditions.

With the Toyota recall affecting drivers who have paid off their auto loans and who are still chipping away at it with monthly payments, another visit to Toyota's service department may sound like torture. However, as will all Toyota recalls, especially those this widespread, the car company intends on footing the bill.
Free Repair for Matrix and Lexus IS Owners
Toyota Motor Corp. is in the process of notifying owners of the recall for the Toyota Matrix and Corolla, and the Lexus IS. Information regarding the Toyota recall will be send via first-class mail, however those who would like to get a head start on the process can visit either www.toyota.com/recall or  www.lexus.com/recall to find out if their vehicles are covered by the recall. Simply enter the vehicle identification number (VIN) into the system to determine eligibility.
Service repairs for the recalls are only covered through an authorized Toyota or Lexus dealer, and are available to schedule at no cost to owners.
(Image: Brett Neilson)