5 Tips for Finding the Best CD Rates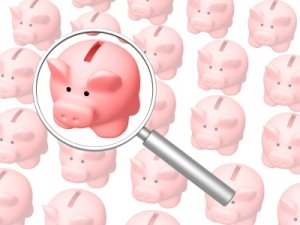 CD rates still remain historically low, and it doesn't appear that 2014 is going to bring much relief. So what can you do to maximize your certificate of deposit interest rates? Here are five tips that can help you obtain the highest earnings possible.
1. Use the Web to Compare CD Rates
The internet is a treasure trove of information. Many banks and finance sites allow you to compare CD rates across the nation, and some even let you tailor your search to a region or city. Be mindful when you're searching on the web however, and pay attention to whether the institutions listed are FDIC- or NCUA-insured. The last thing you want is to have your money tied up in some off-shore bank.
Before making a deposit, remember the old adage: "If it seems too good to be true, it probably is."
Tailor your search based on what type of CD you want. If you're looking to invest more than $50,000 for example, try searching for "jumbo CD rates." You can also try "best CD rates" or "IRA CD rates."
2. Check Local Bank and Credit Union Rates
After searching the internet, you should have some ammunition for phone calls. Pick up the Yellow Pages or newspaper and call some local banks and credit unions. Some might be willing to match or beat the best CD rates that you found on the web. If they are, then you are able to keep your investment local. In addition, you might feel better receiving in-person service at a local branch.
3. Meet with Branch Managers
Branch managers often have incentives for bringing in new deposits. Their pay might be linked to the growth of their branches, so if you sit down with them and indicate your desire to open a new account, especially if it is a substantial deposit, you might get better interest rates than you would have otherwise.
Local bank and credit union branch managers often have some authority over rates; if you make them an attractive offer they might be able to make it happen. Moreover, if you are bringing them some loan business as well, you can further increase your leverage.
4. Call Local Brokers
Local brokers might have some CD deals available to them, especially if big banks are courting the brokered market.
Many large banks don't want to deal with small deposits, so they create a master CD that is sold in small pieces. The bank is able to deal with a single, large CD and therefore might pay a small premium. One of the potential draw backs for local brokers is that CDs don't pay as high of a commission as other investments. Thus, they will probably try to sell you something else first.
5. Try Alternative CD Products
Some banks offer CDs that don't necessarily have a set rate or term. Some of these CDs might offer a better overall interest rate than a traditional account.
Step-Up CDs: There is a predetermined time when the rate increases on these CDs. This could be something like a 16-month CD that experiences rate increases every four months.
Bump-Up CDs: These CDs give the depositor the option to increase their rate during the term if the bank's rates change. However, there are two problems with this type of CD: first, you have to constantly monitor rates and second, the bank actually has to move the rates on the term you purchased. If you purchased a special term, such as a 37-month CD, and the bank never raises the rate on that term, you won't be able to bump up your CD.
Indexed CDs: An indexed or market-linked CD's rate is tied to some sort of index, such as the DOW, S&P, NIKKEI, etc. Your rate is calculated based on average changes in the index during the term. This type of CD allows people to participate in the stock market while maintaining FDIC protection.
A typical CD might have a five-year term tied to the average change in the S&P. So, if the CD is opened when the S&P is at 1200, that is the starting point. Indexed CDs often look at quarterly changes. So, if in the first quarter it moves to 1250, that would be a gain of 4.16 percent. If it drops during the second quarter to 1225, that would be a loss of 2 percent. These changes would be averaged to determine your yield for the first year.
Sometimes these CDs have a floor, which means it won't pay less than a certain percentage, while some have a ceiling, meaning you won't receive a yield above a certain rate. The rate is often tied to more than one index and can, therefore, get quite complicated. Make sure you read all of the product details before investing.