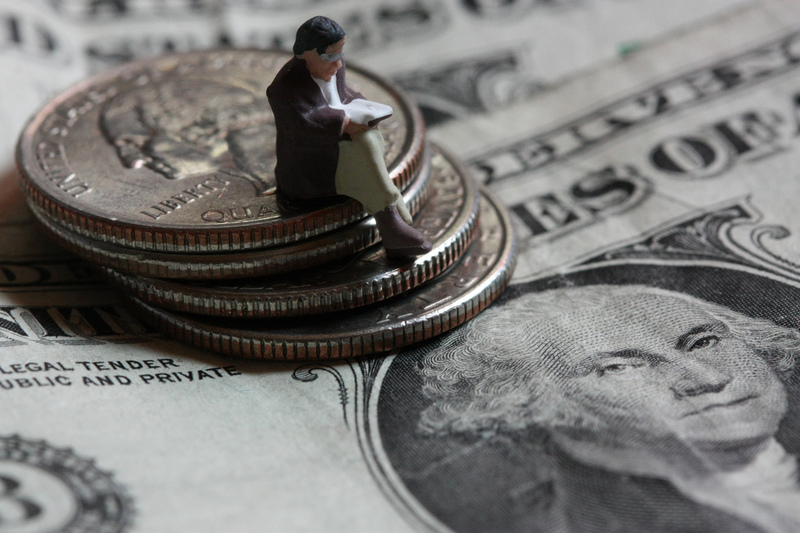 We all know that the big banks love to nickel and dime you. If you're tired of being charged fees for everything from ATMs to debit card purchases, you might consider dropping your bank and opening a new checking account instead.
However, if you're leaving one of the mega-banks like Chase or Bank of America, it could be a painful process. Before the bank loses you as a customer, it will try to get you to pay one last fee — a fee to get your own money out of your old checking account and into your new bank.
Related: Study: A Single Overdraft Can Cost You Up to 145% of Your Yearly Interest
How to Close a Checking Account Without Paying Fees
Before you agree to a pricey wire transfer or certified check, which can range from $10 to $30 or more, check out these free ways to rid yourself of your old bank and avoid paying a fee for closing a checking account.
Method 1: Withdraw the funds in cash
This is the easiest and most straightforward way to get your money out of your account. Simply go to the teller window, withdraw all your funds in cash and close the account. Then drive over to your new bank and deposit the cash. Sure, you might be nervous carrying the cash for a few minutes, but you'll save yourself the fees and have instant access to your money in the new account.
Method 2: Write yourself a check
If you have a large sum of money in your checking account, carrying cash when switching banks might not be the safest option. Instead, follow this simple two-step process:
Step 1: Bring your checkbook with you to your new bank when you open your new account. When the banker asks for your initial deposit, simply write a check from your old checking account and deposit it into the new account.
The check will take just as long to process as a certified check from your old bank, but won't carry that $10 fee. Make sure to leave enough money in your old checking account to get you by for a few days while the check clears.
Step 2: Once the funds have cleared, go to your old bank, withdraw the remaining funds and close the account.
Method 3: Electronic transfer
If you're opening your new account online, many banks will allow you to make an electronic transfer from another account. All you need is your account and electronic routing numbers from your old bank. Simply transfer the funds over, leaving enough money to get you by for a few days, and then close the account. The only difference between a free electronic transfer and a wire transfer is that you might have to wait a couple of business days for the funds to clear.
If you're tired of being charged ridiculous fees by your old bank, make sure you have the last laugh and close your account for free!
Keep reading: 5 Steps to Take When You've Been Fired by Your Bank
Photo credit: Great Beyond