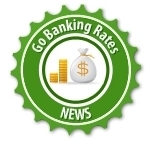 Wells Fargo will begin charging a $7 monthly fee for customers with checking accounts living in select states. The bank plans to expand this requirement as it moves to eliminate free checking accounts altogether.
Wells Fargo Checking Fee Expands
Wells Fargo customers in six states can expect to see a new $7 checking account fee on their statements in the coming months, as the bank takes steps toward retracting free checking accounts.
In 2010, Wells Fargo stopped offering free checking to new customers; however, existing customers were able to hold on to their accounts without paying a fee. Slowly, the bank has transitioned a group of existing customers, mostly those in Western states, to pay the same $7 fee as new checking customers.
Wells Fargo's fee falls in line with other recent checking fees like Bank of America checking fees that are an attempt to earn the bank more income. While the bank did not confirm which states will be affected by the adjustment, CNN Money reported that a Wells Fargo customer in New York received a statement regarding the new fee.
Guide to Keeping Free Checking Accounts
The Wells Fargo free checking accounts that will be impacted by the new fee is the Essential Checking account. However, sources say the bank makes it possible for customers to avoid the fee. If their checking account meets either of these specific guidelines, customers will not be charged the $7 fee:
Maintain a $1,500 minimum daily balance
Make a direct deposit of $500 or more each month
Customers may also be eligible for a $2 discount by opting to only receive online statements.
The bank declined to comment on whether the latest fee expansion will mark the end of its roll out. The new fee will be effective May 4 in six states and begin showing up on June statements, if the requirements for having the charge waived are not met.