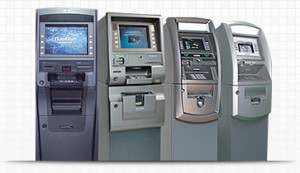 Most people believe they are completely capable of managing their checking account without ever overdrawing or bouncing a check. But accidents can happen to even the best of us, which is why fully understanding how overdraft protection works and if it makes sense for you is important.
What Is Overdraft Protection?
When you use your debit card or write a check when you don't have sufficient funds in your checking account, the transaction will result in an overdraft. This means your account has a negative balance. Financial institutions will charge an overdraft fee when this happens, which is generally around $30 — sometimes more.
By opting into an overdraft protection program, you link another account to your checking account, which is used to fund transactions that would otherwise result in an overdraft. As long as you have enough money in that second account to cover the transaction, you are protected, though a transfer fee is often charged. However, if you don't have the required funds, you are charged the overdraft fee.
How to Avoid Overdraft Fees
Opt Out: Opting out of your bank's overdraft protection program means your debit card will simply be declined if you attempt to make a purchase without enough money in your account. However, a bounced check or recurring bill that can't go through can still result in a fee, which may or may not be less than an overdraft fee.
Link Accounts: Linking your checking account to a savings account will ensure money is available to fund a transaction in the event of an overdraft. Many institutions will still charge a transfer fee, but it will be much lower (around $5 to $10).
Use a Line of Credit: Instead of a savings account, you can link your checking account to a line of credit. This option will result in interest charges, but again, paying off the balance will result in fewer fees than if you overdraw on your account.
Sign Up for Low Balance Alerts: Most online banking options will allow you to receive notifications by text or e-mail when your account falls below a certain balance.
Overdraft isn't for everyone, so decide if you have the tools necessary to keep your overdraft protection costs low, or if it's a better idea to simply opt out of the program. Of course, the best way to avoid any checking account fees is to balance your checkbook and remain aware of your balance at all times so you never overdraw in the first place.
Image: atmvendor