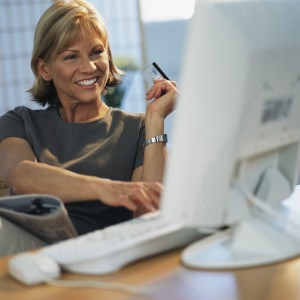 Consumers are significantly more satisfied with their credit cards now that banks have stopped hiking credit card fees and adjusting other card terms, according to a new survey conducted by J.D. Power and Associates. The survey revealed that customers are actually the happiest they have been in six years, with American Express credit card products taking the top spot in customer satisfaction.
Customers Happy with Fewer Credit Card Fees
J.D. Power revealed this week that consumers are more satisfied with their credit cards than they have been in the history of the consumer research firm's annual survey, which is now in its sixth year.
According to the credit card customer satisfaction survey, customers are happy that banks have stopped increasing their credit card fees, which was a major problem before the Credit CARD Act of 2010 limited interest rate hikes, late payment penalties and other billing fees.
Customers are reportedly also pleased with bank interactions, rewards, benefits, problem resolution and overall interactions. The study is based on responses from more than 13,726 credit card customers.
American Express Credit Card Ranks on Top
Among the companies customers loved the most, the American Express credit card once again found itself at that top of the heap. While the average credit card satisfaction score for all banks was 753 on a 1,000-point scale, American Express scored a whopping 807.
Some of the most well-known banks had top scores on the J.D. Power list:
American Express: 807
Discover: 799
JPMorgan Chase & Co.: 762
Capital One: 734
Bank of America: 728
It has been speculated that AmEx is more popular with customers because it adjusts its American Express credit card products and services in direct response to customer suggestions, including an enhanced website with new features for account summaries and management.
But it seems that all banks are viewed more favorably among consumers as they focus more on customer needs, including fairer credit card fees, reduced penalties, and better overall service.