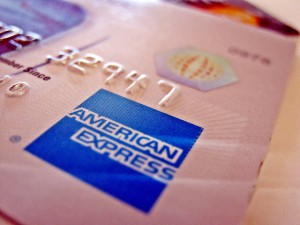 American Express is expected to pay millions in refunds and fines to settle allegations made by regulators that it took part in unlawful credit card practices. According to the American Express settlement, which was announced today by four federal agencies, over 250,000 AmEx credit card customers will benefit from the arrangement.
American Express Deceives Customers
Several federal agencies, including the Federal Reserve and the Consumer Financial Protection Bureau (CFPB), stated on Monday that American Express Co. has been violating federal laws for nearly a decade.
The company reportedly used false statements to get customers to settle old debts. One of the false statements included telling customers if they agreed to a partial debt payoff settlement, their remaining balance would be forgiven.
American Express was also accused of leading customers to believe that they would receive $300 and bonus points for signing up for the "Blue Sky" AmEx credit card program. However, reports show that customers who met the conditions did not receive the promised $300.
AmEx also allegedly charged late fees on some credit cards based on a percentage of the debt owed, which is a violation of the 2009 Credit CARD Act.
CFPB director, Richard Cordray, said in a statement that the company violated consumer-protection laws "at all stages of the game — from the moment a consumer shopped for a card to the moment the consumer got a phone call about long overdue debt."
AmEx Credit Card Customers to Receive Refunds for American Express Lawsuit
As a part of the American Express settlement, AmEx credit card customers are expected to receive $85 million in refunds. The company is also expected to dish out additional civil fines that will result in payments totaling $112.5 million.
In addition to making arranged payments, the company has reportedly agreed to end the practices for which it has been fined, and will hire independent auditors to ensure its compliance with consumer-protection laws.
In a statement released by the company, AmEx said "The company is strengthening its internal compliance processes and will continue to work closely with its regulators."
Customers who will be entitled to refunds are individuals affected by late fees and debt collection practices. According to the four agencies, the company is expected to notify these customers about their refunds as soon as possible.
Photo:  Images_of_Money