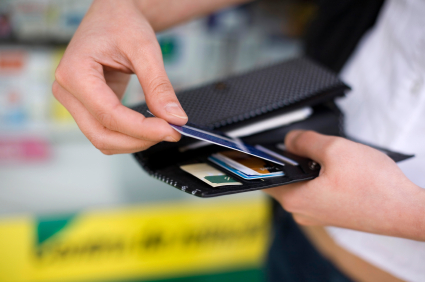 Now that the backlash against new debit card fees, which prompted Bank Transfer Day in 2011, has finally settled, Visa and MasterCard users are now faced with a new nemesis: Credit card processing fees.
In addition to credit card rates and annual fees, cardholders may have to pay merchant credit card processing fees upon checkout. Last year, an antitrust settlement between merchants, big banks and credit card networks, Visa and MasterCard, debated over processing fees merchants were absorbing to accept credit card payments.
The result of the settlement led to $7.2 billion paid to merchants, a temporary reduction to their credit card processing fees and the right to legally impose a credit card checkout fee on paying customers as a way to negate the fee.
Impact of Credit Card Processing Fees
While the impact of this fee is not widespread across all retailers presently, they may cause a considerable dent to shoppers' finances as more transactions are tallied up. Merchants who decide to tack on credit card processing fees to their customers' totals are permitted to charge up to the equivalent processing fee that's absorbed by the merchant — this can be anywhere from 1.4 to 4 percent.
Shoppers who use rewards credit cards are especially impacted with such a fee, as a 4 percent increase in cost will likely diminish the benefit of credit card rewards when making purchases.
Will Customer Credit Card Processing Fees Gain Popularity?
Even before this settlement was reached, merchants have found other approaches to handle the credit card processing fees they had to pay. For instance, gas stations often offer a discounted rate to drivers who pay with cash. Other solutions to cut down merchant credit card processing charges include increasing the price of the merchandise to accommodate the fee.
Presently, implementing the fee into checkout totals is only legal in select states. The following states do not permit such credit card processing fees to be applied to customers' purchases: California, Colorado, Connecticut, Florida, Kansas, Maine, Massachusetts, New York, Oklahoma and Texas.
Customers residing in other states will just have to wait and see whether local shops will take advantage of passing the cost onto shoppers.