How Seattle Residents Can Protect Their Credit Card Information This Holiday Season
0

Comments
December 18, 2013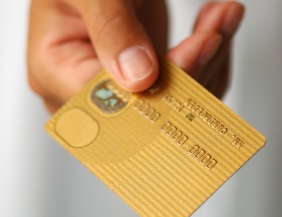 It's the most wonderful time of the year, but the holiday season brings a new set of dangers for shoppers. Credit card theft is the most common type of identity theft in America, costing consumers $4.8 billion each year, according to a study by Lexis Nexis.
During the busy holiday season, consumers are in more danger than ever as they struggle to find that perfect gift for a loved one. During this search, shoppers are more likely to try out a new website or frequent a different kiosk at the mall for that unique gift. Unfortunately, this can lead to credit card data being compromised, since small and seasonal businesses might lack the safeguards larger retailers have.
But major chains have data breaches, as well. The Christmas season brings credit cards out more frequently overall, leading to an increased risk for cardholders. However, there are things Seattle residents can do to protect themselves this holiday season. Whether you're heading out to the Westfield Southcenter or shopping online, a small amount of vigilance can make all the difference.
1. Use Temporary Numbers
Seattle's Bank of America customers may not realize the bank offers temporary numbers for online purchases. ShopSafe numbers can be used on any website that accepts Visa or MasterCard. A temporary number is generated that is linked to your own credit card, keeping your numbers safe. You also set a date that the temporary number expires.
Members of other banks in the Seattle area likely need only look to their credit card provider for another option. If you have a Visa, Mastercard, American Express or Discover card, you can sign up for V.Me by Visa, which registers your card, allowing you to pay using only your V.Me email address and password on sites that accept V.Me. This is currently a short list, but it includes popular holiday shopping sites like Overstock.com, ShoeBuy.com and 1-800Flowers.com.
2. Protect Your Plastic
If you must carry a purse, put it on before you slip on your coat. For those who carry wallets, instead of keeping it in a back pocket, carry it in a front pocket if possible. If you must carry it in a back pocket, cover it with a coat or long shirt. Money belts are a great way to hide your plastic, but they can be difficult to access when it's time to pay.
3. Follow Your Instincts
Your instincts are the best guide when it comes to protecting yourself against criminal activity. Whether you're shopping at a well-known national retail chain or a local Seattle business, try to keep your credit card in sight at all times.
Ill-meaning sales clerks can take a photo of both sides of your card with a smartphone in mere seconds. When shopping online, try to go through merchant services like Amazon to buy products, rather than trusting a small online retailer. If you can, use a service like PayPal to pay without revealing your credit card information.
Seattle residents should always use credit instead of debit when possible. Credit card providers offer protection in the event of theft, where that same protection might not exist with a debit card, especially if you entered a pin rather than providing a signature. By informing yourself as much as possible about your own protections, you'll be able to enjoy a safe, worry-free Christmas shopping season.