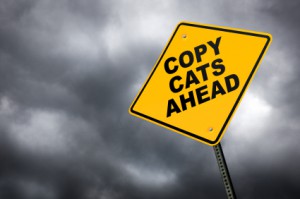 Last year, the rising popularity of credit unions after Bank Transfer Day led millions of Americans to jump ship from national banks and their big-bank fees. Consumers were wooed by the promise of fewer fees, higher interest rates on deposit products, lower loan rates and overall more compassionate service from neighborhood credit unions.
But credit unions are now being accused of mirroring their big bank rivals with a slew of rigorous account requirements, more credit union fees and a declining level of service. A MoneyRates study even revealed that the difference between credit unions and banks may actually be narrowing.
Difference Between Credit Unions and Banks Narrow
Banks and credit unions are no longer from different worlds, at least when it comes to charging fees.
According to the report, the availability of free checking account products at credit unions have dropped 3 percent and average overdraft fees increased to $29.83. Those  who defected from their big banks to duck mounting fees once again have to stay on guard as credit unions gradually adopt higher checking account fees.
"Consumers need to be on the alert," shared Richard Barrington, senior financial analyst of the study. "This is the most comprehensive rising fee trend we've seen in one of our checking account surveys, which means it is likely to affect more people than ever. This doesn't just matter when you are shopping for a checking account. You need to watch for new fees popping up in your existing accounts."
As hard as it is to accept, higher credit union fees are a reality for some institutions that have burned a hole into depositors' wallets.
Credit Union Fees Turn to the Dark Side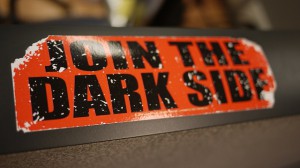 There is no particular pattern to determine which credit union will likely take on higher fees next, but knowing how to identify the subtle signs of increasing credit union fees in the near future can help prevent depositors from being caught unaware.
Sandra Smith of Los Angeles, Calif. experienced a change for the worst with her Westcom Credit Union checking account. The account was a supplemental checking account, which she hadn't checked in on for about six months. When she did, however, she found that the credit union had been charging a $5 monthly service fee all the while.
"I don't think it was the right business move for a credit union to enact a $5 fee," says Smith. "Rather than encouraging me to bank more frequently with them, Westcom drove me away from doing business with them at all."
After realizing she had been charged service fees for several months, Smith opted to close her checking and savings accounts and moved her funds to a national bank that didn't impose a fee same service.
And she's not alone in that sentiment.
When Carole Holden's 25-years of loyalty to Fairwinds Credit Union was met with higher minimum balance requirement fees, she was sorely disappointed.
"This year, they've added so many fees, minimum balance requirements and other revenue-generating items, I'm about ready to move my accounts to a local community bank that offers truly free checking with no minimums and no hidden fees," explains Holden. "Our household's deposits with Fairwinds total well over $80,000, but they want to penalize us if we don't keep a minimum balance in a checking account where we earn no dividends on those balances."
In addition to a higher minimum balance, Holden shares that deposit rates for her savings account earns 0 .05% APY, while her money market account with a five-figure balance earns 0.15% APY, when in just 2010 they earned 0.25% APY and 0.3% APY, respectively. Since the drop, Holden has moved some cash from these low-interest deposit accounts to Capital One, where her funds earn interest at a 0.85% APY.
According to Holden, "Customer service has diminished as well. Staff at the bank I use for my business address me by name when I go into the lobby, [but] the staff at Fairwinds has no idea who I am. Anonymity can be a good thing in some circumstances, but not when I entrust an institution with something as personal as my money."
While Smith and Holden faced credit union fees the hard way, there are a few ways to avoid rising fees from banks and credit unions.
How to Avoid Rising Credit Union Fees
Fortunately, the transition to higher credit union fees is still relatively slow to catch on, giving depositors more time to formulate a strategy on how to address fee increases. There are a few things you can do to prevent credit union fees from eating away at funds.
#1. Monitor Accounts Regularly
Financial institutions are now required to notify account holders of any changes to the terms and conditions of their deposit accounts. Make it a habit to review your account history at least once a week to catch any transactions that may be questionable. Also, thoroughly read any information received from the credit union and ensure that spam filters are checked to avoid having an e-mail notification from the credit union slip through the cracks.
#2. Consider Simplifying Your Deposit Account
Determine if the credit union has a lower-tier deposit account that does not charge a monthly fee. Some deposit accounts impose high monthly balance, for example, that is difficult to maintain, but the institution may have an alternative deposit product available that you can transfer funds into. Taking this approach allows you to continue doing business with them without incurring a fee.
#3. Switch to Another Credit Union or Bank
If all else fails, you can always take your business to another credit union or bank that provides comparable service at zero out-of-pocket cost. All it takes is a bit of shopping around to find a local bank or credit union with truly free checking.
Online banks are an easy way to access fee-free deposit account options, since they have no overhead costs that could be transferred onto you. Also, the study suggests that financial institutions with less than $5 billion in deposits are more likely to offer lower fees and a higher savings account rate than larger establishments.