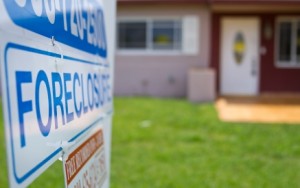 How one couple survived two bankruptcies, a foreclosure and learned how to carry on with a cash-only budget.
In 2010, there were more than 1.5 million individuals and 56,000 businesses filing for bankruptcy. Mike Cleary of Atlanta suffered both.
Cleary and his wife, Linda, were operating a franchise that sold inflatables for children's birthday parties. Before the recession hit, they were seeing great returns, but a slew of competitors soon entered the market. Then, as the economy faltered, favors for children's birthday parties were virtually struck off consumer shopping lists altogether.
The Clearys also owned a trade show exhibit and design business. This, too, began to deflate, as businesses cut down on their spending–or fell prey to the economy themselves. They tried to keep things going, even paying employees out of their own pockets as a last-ditch attempt to keep the business afloat. But by 2010, the economy was sinking fast, and it took both the Clearys' businesses with it.
It's a scenario that many small business owners faced between 2007 and 2009, that dark economic period that's now been dubbed the Great Recession. Even the successful among small businesses–those lucky enough to overcome the significant hurdles that threaten even the most fledgling of entrepreneurs–just couldn't rise above an economy in which consumers refused to spend.
According to figures released in July by the San Francisco Federal Reserve, consumers cut their spending during this critical period by $7,300 per person. For businesses that weren't selling essentials, revenue simply dried up.
Cut Off
As the business debts tied to their home equity mounted, the Cleary's house fell into foreclosure. Just one of 2.9 million other bankruptcy filings reported that year suggest he was one of many Americans who, because of a comatose economy, financial mistakes, a raw deal in a mortgage loan or just plain bad luck, were pushed out of a middle class life and into a whole new world. And for those like Cleary, who landed in bankruptcy, it was a world in which the old rules no longer applied.
Unlike digging out of debt, bankruptcy is about starting over. But while it provides a clean slate, it's also a black mark. The Clearys had always been able to pay their bills and save money; a banker once told them they had the highest credit he'd ever seen. Then, suddenly, they had virtually nothing.
"Going from being highly successful and always being able to pay my bills, having a huge savings account–to go from that level to being unsuccessful and bankrupt–spirit-wise, it's a crusher," Cleary said.
Cutting Back
Bankruptcy also means no access to credit. In a country where the average household has at least four credit cards and$6,800 in debt (according to 2010 figures), living on income alone can seem impossible.
But with no home equity, no retirement savings and very few assets, the Clearys were forced to start over. And it involved some tough choices.
Mike and his wife had already begun cutting expenses before their businesses actually went belly-up. Now, Cleary became an employee again, reprising his former career as a marketing executive. Getting a steady income again was a start, but bankruptcy also forced him to brush up on a key skill he says he lacked when debt was still an option: Living within his means.
"The answer is not credit. It's really gearing back on what you're spending," Cleary said. "We've built a whole system around [credit]. We don't have a system that values paying as you go. It's really getting back to our parents' world, where you live off of what you have instead of living the lifestyle you want to have, and then trying to pay for it."
Like so many people, Cleary counted his savings account as his fallback, and beyond adding to it on a regular basis, didn't put much thought into what he and his family were spending.
"Bankruptcy taught me that I don't have a fallback and I have to live within my means. In the past, if I ran over some months, I'd pull it out of savings and pay it. I've gone from reacting to proactively managing my money."
Getting Back to Basics
The strategy, gleaned from author and motivational speaker Dave Ramsay's popular program, is simple, but it isn't easy: Live on what you earn, then look for ways to cut those expenses to create room for saving. For Cleary, who is fast approaching retirement age, the savings part of the equation is key.
"We stepped back and looked at what we would need to spend. What are your absolutes? If there's anything left you can start making decisions about discretionary items," Cleary said. "It drives you to say 'OK, I can't afford these things so I'm just not going to do them.' Looking back, that sounds so easy, but day to day, those are very tough choices to make."
It took about six months for Cleary to get the hang of living on his own cash flow, but 18 months out of bankruptcy, he and his wife are saving for a new home (they currently rent). They aren't too worried about being able to secure a mortgage though–the couple won't be in the market for a house until they can pay for most of it in cash.
"Humility and humbleness are good things," Cleary said. "Bankruptcy reminded me that bad things can happen to anybody. So you recognize that you have a loving wife and great kids and you realize that it's just money. So you go back to working on the math problem."