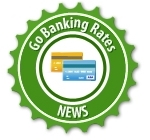 Consumers who thought their credit card debt was gone forever when their lender charged it off are getting a major shock during tax season. A new report revealed that creditors are holding their borrowers responsible for the debt by assigning it as taxable income.
Credit Card Debt Makes a Comeback During Tax Season
Billions of dollars in credit card debt was charged off in recent years, especially during the Great Recession. Now, companies that charged-off the debt are holding borrowers responsible for it — and it is perfectly legal to do so.
When debt is canceled or forgiven by a lender or creditor, it is considered taxable income. However, many companies don't bother taking the official steps to place any responsibility on the consumer, instead just letting it disappear.
But experts say the increase in defaults during the recession is likely encouraging companies to make consumers pay for their defaults.
With the nation's six largest credit card companies writing off more than $75 billion in uncollected balances in 2009 and 2010 alone, lenders may want to discourage borrowers from defaulting in the future.
Taxable Income Documented on 1099-C Form
This tax season, consumers may have received an unexpected 1099-C IRS form in the mail from their lender, which let them know that their canceled or forgiven debt will act as taxable income for the 2011 tax year.
What's interesting about the debt responsibilities, however, is that companies don't have to file for the year of the charge-off. In other words, customers might receive forms for charge-offs that are years, or even decades old.
When lenders send the 1099-C forms to taxpayers, they also submit a form to the IRS. This means consumers are liable for the tax bill unless they can prove the debt was discharged in a bankruptcy or that they were financially unable to pay their debt when it was canceled.
The IRS projects that creditors will send out 6.4 million 1099-C forms to taxpayers in 2012, up from 3.9 million in 2010.