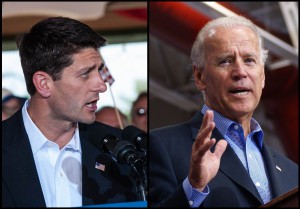 The Vice Presidential debate between Joe Biden and Paul Ryan yesterday turned into a heated debate over foreign policy, health care and the defense budget. However, the acknowledgement of the widening gap between rich and poor was a neglected topic in the debate.
Last Friday, the Labor Department released a job report with optimistic data that 114,000 jobs had been added in September. While this is good news, a separate report from Consumer Reports, released this week, shows a high number of jobs are still being lost each month — and these losses are specifically impacting the middle class in America.
Middle-class American concerns are higher than ever fearing that their options for employment, along with an ability to make important family purchases, are disappearing. In the meantime, they're looking for help in maintaining their lifestyles. But what financial assistance is out there?
Fears of Losing Middle Class in America Are Warranted
The Consumer Reports' Trouble Tracker, released this week, revealed for the second month in a row that the middle class in America are facing financial hardship.
The tracker, which measures consumer sentiment regarding employment, retail, sentiment and stress, found a 12.4 percent jump in the number of financial concerns from middle-income families (those earning $50,000 to $99,000 annually).
It appears their fears are warranted. Consumer Report's measure of employment showed that the country is still losing more jobs than it is generating, despite the Labor Department report, thus bringing up the need for more financial assistance for the middle class.
With more than half of Americans still struggling to recover after the financial collapse, as revealed in an August Pew Research Study, and so many concerned about their ability to afford necessities in the home like medication and medical bills, it's easy to understand why the comfort of once being a part of the middle class in America now feels like a distant memory.
Financial Assistance for the Middle Class
With many people who were once considered to be a part of the middle class in America now struggling to make ends meet, it becomes important for families to access important resources that could help them afford these crucial expenses. Here is some financial assistance offered by the government and other organizations to consider:
Reports are released regularly with the intention of providing insight into American's financial circumstances, but often times, these reports aren't completely accurate. Americans know how the economy is impacting their lives and should therefore acquire financial assistance necessary to help them get back on their feet.
Photo Credits: djbrandt, marcn