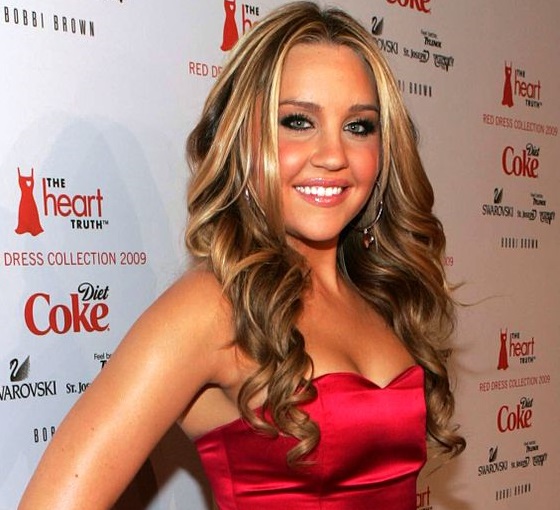 Amanda Bynes' parents petitioned for a conservatorship of their 27-year-old daughter on July 26, which, if approved, would grant them authority over the actress' legal and financial affairs.
Lynn and Rick Bynes expressed their concerns to a judge at Ventura County Superior Court, stating that their daughter had been delving excessively into her savings account in recent months, as well as posing a substantial risk to herself, others and property, as evidenced by her increasingly erratic behavior and alleged drug use.
Bynes Depleting Her Savings Account
According to personal banking documents accessed by Bynes' parents, the former Nickelodeon star spent approximately $1.2 million of her roughly $4 million savings account in a matter of months. Currently, Bynes' only source of income is the rent she collects from two properties she owns.
"She has written approximately $63,000 in checks from one of her bank accounts between the period of May 3, 2013 and July 19, 2013," Bynes' parents stated in their conservatorship petition. "Several of these checks are made out to 'cash,' including checks for $9,200, $2,500, and $6,744."
The court documents also indicate that Bynes made withdrawals of $100,000 on June 4 and July 2, 2013.
Bynes' Parents Receive Large Doctor Bills
"She talks incessantly about cosmetic surgeries that she wants completed. She also encourages her mother to have plastic surgeries," Rick Bynes sad. "We are concerned that the surgeries she wants to have are dangerous and detrimental to her health."
Bynes was involuntarily hospitalized for mental health treatment after she was detained by police in Thousand Oaks, Calif., last week. A judge in Ventura County has agreed to extend the standard 72-hour mental-health hold on Bynes to Aug. 9, after which she can report to court for the conservatorship hearing.
Photo credit: The Heart Truth