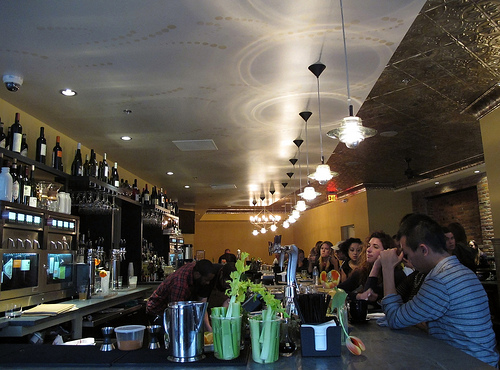 As many federal government employees bide their time after being placed on unpaid leave during the government shutdown, several businesses in Washington, D.C., are attempting to the ease their financial burden by offering a variety of freebies and deals to the furloughed workers who might be digging into their savings accounts a bit more this week.
Businesses both inside and outside the Beltway are offering everything from free cocktails to oil changes, encouraging furloughed employees to be out and about. These businesses are also, of course, hoping to generate a healthy bit of press to offset the decrease in business from federal workers.
USA Today
. "But it could get a little less exciting if everyone in town does it."
Across the District, these deals and freebies are being offered at different times throughout the day, many requiring different forms of ID or proof of federal employment. For instance, local burger chain Z-Burger is offering free burgers to federal ID cardholders.
"This might put us out of business," cofounder Peter Tabibian told USA Today. "But we want to show that we care more about the people than the politicians do."
Some of the businesses offering freebies in and around the District include:
Soupgirl: Special discounts include a 10 percent "furlough special" for most government employees; however, members of Congress will be charged double according to a sign on the door.
Jaleo, Zaytinya and Oyamel: D.C. celebrity chef Jose Andres tweeted that these three eateries will be offering furloughed government workers free sandwiches every day until the shutdown is over.
Howard Theater: Free passes for federal employees for upcoming events, including a concert with Big Boi of Outkast on Wednesday, and 50 percent off an upcoming concert by Rufus featuring Sly Stone on Sunday.
Koons of Silver Spring, Md.: This car dealership is offering furloughed employees a free oil change, free tire rotation and free multi-point inspections during the shutdown.
Hyundai Motor America: Federal employees who own Hyundais don't have to make car payments for however long the government shutdown keeps them out of work.