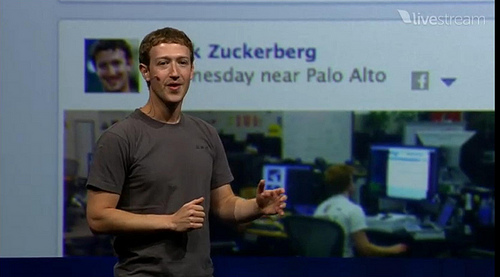 Facebook founder and CEO Mark Zuckerberg just became his neighbors' landlord after spending more than $30 million to purchase four residential properties adjacent to his own in Palo Alto's Crescent Park.
Zuckerberg Deters Neighboring Developers Capitalizing on His Celebrity
Zuckerberg is currently leasing these homes back to the original owners and families living in them, and has not announced any eventual plans to expand his own 5,000 square foot home.
San Jose Mercury News
that Zuckerberg was prompted to purchase the properties after he learned of a developer's plan to buy one of his neighbor's homes, build a huge residence and market the property as living next door to the multibillionaire Facebook creator.
Public records show that Zuckerberg first purchased the home directly behind his own in December of 2012 through a legal entity associated with Iconiq Capital, a firm located in San Francisco that handles financial matters for him. Then, in September, other legal entities connected with Iconiq Capital bought two more residences located behind Zuckerberg's and another next door.
Zuckerberg paid a variety of prices for the four properties, one of which cost him $14 million even though it was only a 2600-square-foot residence. One local real estate agent told the San Jose Mercury News that such a price was considered "absurdly high," even for such a wealthy neighborhood.
However, James Yang, an agent with Sereno Group, also told San Jose Mercury News that the high price is not that surprising "if somebody wants to buy a property and the sellers don't want to sell."
Valuable Privacy Still Disappears At Times For Zuckerberg
Two years ago, Zuckerberg paid $7 million for his Crescent Park residence, where he currently lives with his wife, Priscilla Chan, a physician. Although he values his privacy, his address is public information, and was the site of picketers when he hosted a political fundraiser for New Jersey Gov. Chris Christie. Zuckerberg also owns a residence in San Francisco.
Photo credit: Carla Ivette Yashiro