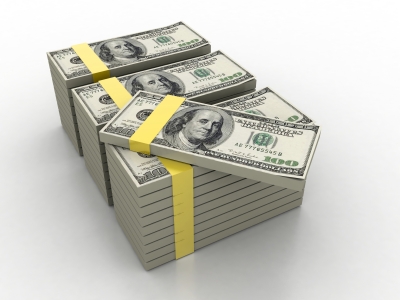 Inflation-adjusted median U.S. household income jumped 4 percent at the end of 2011, according to a study released on Thursday by Sentier Research. Experts say the rise in income could be attributed to an improved job market, wage increases, a longer workweek and easing inflation.
Household Income Sees Largest Jump Since Recession
Sentier Research data found that U.S. household income increased from $49,434 to $51,413 between August to December 2011. This is the biggest income jump since the start of the recession in Dec. 2007, as determined by additional data from the Labor Department.
Reports show the Sentier study is indicative of a typical household, as opposed to other government reports that reflect aggregate or average U.S. household income that is often skewed by wealthier Americans.
The real median household income is still 7 percent lower than it was in Dec. 2007 at the start of the recession and 3.9 percent lower than in June 2009 when the recession officially ended. This is due to more workers seeking fewer jobs and many unemployed workers taking lower-level positions to make ends meet.
Job Market and Higher Wages Contribute to Income Hike
With the job market showing signs of improvement and the average workweek increasing from 34.3 to 34.5 hours, worker wages have risen a bit, providing Americans with more disposable income. However, the report was certain to note the recent rebound in inflation-adjusted income doesn't mean that employers are issuing more generous wages.
Despite this factor, the economy is growing at an accelerated pace–a 2.8 percent annual rate in the fourth quarter.