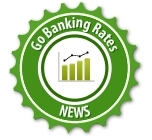 AOL announced early Monday that it would be selling hundreds of patents to Microsoft Corp. for more than $1 billion. This news, along with plans from the online media company to share some of its proceeds with its shareholders, sent AOL stock soaring in premarket trading.
Whispers of the AOL and Microsoft Deal
AOL sent shock waves through the stock market when it announced that it would be selling patents to Microsoft for a whopping $1.056 billion.
While the specifics of the deal and what patents will be included in the sale weren't shared, it is known that AOL made a point of securing the patents from Time Warner Inc. when it spun off from the company.
Also, AOL said it granted a non-exclusive license to Microsoft for the rest of its patents, 300 or more, that include software technologies related to advertising, social networking, search, streaming, mapping, security and more.
The AOL-Microsoft deal is expected to be completed by the end of the year, pending regulatory approvals.
AOL Stock Jumps with Good News for Shareholders
After the company announcement, AOL stock spiked 35 percent to $24.90 in premarket trading, largely because shareholders are expected to benefit from the deal. In its announcement, AOL said it intends to return a "significant portion" of sale proceeds to shareholders.
The company has felt a lot of heat from its investors in recent times. Chief Executive Tim Armstrong, in particular, has been criticized by activist investor Starboard Value LP for investing heavily in online-content businesses as a way to build up company ad sales, rather than taking action to create value.
This deal is the latest among high-profile tech companies. Last summer, Apple and Microsoft among other firms recently bought patents from the bankrupt Nortel for $4.5 billion. And the following month, Google bid for Motorola Mobility for $12.5 billion, which helped the company gain access to 17,000 of Motorola's patents.