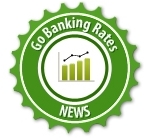 Apple stock took a surprising 9 percent plunge in what is known as a flash crash Friday morning. The cause of the sudden drive appears to be unintentional human error. But the result was Apple implementing the circuit breaker rule to avoid sudden market volatility.
Apple Stock Takes a Dive
Shares of Apple stock, which is known as the world's most valuable company, dropped a whopping 9 percent in a single trade on Friday.
The trade of 100 shares at a price of $542.80 reportedly hit the tape at 10:57 coming from the BATS Exchange (a U.S. equity market that functions as an alternative to NYSE and Nasdaq). The previous trade seconds earlier was priced at $598.26.
Joe Terranova, Chief Market Strategist for Virtus Investment Partners, explained to CNBC that the sudden plunge was likely the result of human error. "It looks like a fat finger mistake," he said.
However, some speculate that other issues could have arisen to cause the problem. Nine minutes before the unexpected market trade took place, BATS sent out an alert stating, "Please be advised that BATS is currently investigating system issues trading in symbols ranging A through BF."
Circuit Breaker Rule Enforced to Avoid Volatility
Shortly after the flash crash, Apple stock was halted by the single stock circuit breaker rule. Market circuit breakers occur when a major stock or commodities exchange stops trading temporarily because an index, or in some cases an individual stock, has fallen a certain percentage during a trading day.
Today, the circuit breaker rule was enforced to avoid a stock price free-fall. Apple resumed trading shortly thereafter and was able to recover all the loss. As of 11:25 ET, the stock was little changed.
The sudden Apple stock dive comes only days after the company announced it would start dishing out Apple dividends to its shareholders at $2.65 per share.