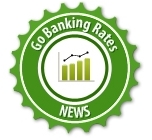 Apple announced plans on Monday to begin paying quarterly dividends to its Apple stock shareholders for the first time since 1995. The company also announced plans to buy back a whopping $10 billion in shares over the next three years, beginning later this year.
Apple Stock to Share $97.1 Billion in Earnings
Apple CEO Tim Cook explained today that the company has earned $97.1 billion from massive iPod, iPhone, iPad and Macintosh sales and is now ready to use the cash differently than it has in the past through Apple stock.
"We have used some of our cash to make great investments in our business through increased research and development, acquisitions, new retail store openings, strategic prepayments and capital expenditures in our supply chain, and building out our infrastructure," Cook said in a statement.
He went on to explain that after using its earnings for various ventures, the company is ready to begin new projects that involve its shareholders.
"Even with these investments, we can maintain a war chest for strategic opportunities and have plenty of cash to run our business. So we are going to initiate a dividend and share repurchase program," he said.
Apple Dividend Stocks and Share Repurchases
The first order of business for Apple is to begin offering quarterly dividend stocks. The company said it will give shareholders $2.65 per share sometime in the fiscal fourth quarter, which begins in July.
Apple will also buy back $10 billion of its own shares over the next three years, beginning in October. The company said this action will help stave off earnings-per-share dilution from future employee stock grants and purchase programs.
Cook explained that the company expects to utilize $45 billion of domestic cash in the first three years of the Apple dividend stocks and repurchase programs.
Prior to the big announcement, Apple stock was up 2.4 percent with shares halting following the news. When shares resumed trading, the stock fell more than 1 percent.