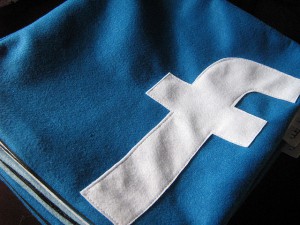 Photo: coletivomambembe
Facebook stock price opened at an all-time low on Friday morning, following the release of its first earnings report. Some investors pulled their Facebook shares due to concern over the company's slow sales growth and shaky plan for mobile advertising.
Facebook Stock Price Falls 40 Percent Below IPO
Facebook stock continued to struggle on Friday morning by opening at just below $23 per share. This percentage represented a 15-percent drop from Thursday and a substantial 40-percent drop from its initial public offering on May 18 of $38.23 per share.
The shocking drop in Facebook stock is largely attributed to the company's first earnings report that revealed a net loss of $157, due mostly to $1.3 billion in compensation expense tied to stock-based pay following the Facebook IPO.
Though the company generated a profit of 12 cents per share when excluding costs, many investors feel uncomfortable with the numbers found in the report, and wonder if it was a sign of problems yet to come.
Investors Pull Facebook Shares Due to Uncertainty
Facebook, like many internet companies, is having a difficult time convincing the public that is not highly overvalued, and is indeed capable of earning actual revenue over the long-term.
After the dotcom bubble burst shocked investors who assumed the vast growth of the internet would guarantee amazing returns, most now feel leery about buying Facebook shares from a company that can't prove its worth. In Facebook's case, investors are worried about how the company will bring in more revenue from its 955 million users.
One option that has potential for income is the company's mobile platform, but smaller screens on mobile devices leave less space for Facebook to advertise, which could present a revenue issue.
Facebook chief executive officer, Mark Zuckerberg, said on a conference call with investors on Thursday that the mobile platform is among the company's top priorities. He also noted that half of the company's new sponsored stories from advertisers came from mobile ads.
Time will only tell whether investors can truly feel convinced that Facebook shares have the ability to avoid the dotcom curse of so many major companies that have struggled before it. Until that time, the Facebook stock price is likely to see more fluctuations.

Vote for More Articles Below!