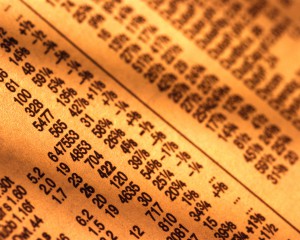 After a morning of anticipation, the U.S. stock market opened higher than the four-year closing high that was reached on May 1. With all three Wall Street indexes, the Dow Jones industrial,  rising on Tuesday, investors now hope the European markets will have the same good fortune.
U.S. Stock Market Rises Above Previous High
There's good news for investors who have been watching futures all morning: the U.S. stock market opened modestly higher on Tuesday, rising above a four-year closing high.
This increase of the Dow Jones industrial average and other Wall Street indexes, while not unexpected, was great for investors who have watched trading volume fall well below average recently with a larger number of market participants being absent during the summer holiday season.
Now, investors are keeping tabs on the Federal Reserve, which is expected to release minutes from its July meeting on Wednesday morning that could share information about whether quantitative easing could be coming in the near future.
Dow Jones Industrial and Other Indexes Increase
On Tuesday morning, all three Wall Street indexes of the U.S. stock market increased at its opening. The Dow Jones industrial average jumped 11 points to 13,282 after the opening bell, while Standard & Poor's 500 index rose four points to 1,422 and the Nasdaq composite index rose 13 points to 3,089.
Now, in addition to waiting for news from the Federal Reserve, investors are monitoring developments in Europe. Stocks have been increasing in many European countries since the European Central Bank announced last month that it would do "whatever it takes to preserve the euro."
In morning trading, European stocks moved higher with Britain's FTSE inching up by 0.3 percent, Germany's DAX increased by 0.5 percent and France's CAC-40 moved up by 0.7 percent. Also, Spain was able to raise $5.4 billion from bond investors at sharply lower interest rates.