Have you ever visited a pawn shop to peruse discounted items or even get a small personal loan? Though most people associate lending with banks, pawn shops have actually been providing secured loans to people for centuries.
In fact, Pawn shops owners have seen an uptick in business ever since the economy took a turn for the worse.  Even more surprisingly, however, is the fact that pawn shops are now accessible to borrowers anywhere via the web.
We decided to contact the CEO of Pawngo, an internet-based pawn shop, to learn more about his company and the growing popularity of online pawn shops.
What Is Pawngo?
Pawngo is a full-service online pawn shop with headquarters in Denver, Colorado and Chicago, Illinois. Their mission: "get you cash when you need it without any hassle and without the risk of going into debt."
Despite the fact that Pawngo was just launched in July 2011, it has already loaned more than $5 million to residents in 48 states.
Interview with Todd Hills, CEO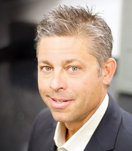 Todd Hills is the CEO of Pawngo and was able to give us insight into his company and the pawn industry as a whole. Find out who benefits most from pawn shops, how the industry is evolving in the eyes of consumers and why it's now moving to the online space.
GBR: Why would someone choose to work with a company like Pawngo for a short-term loan, rather than obtain a personal loan from a traditional lending institution?
TH: Traditional lending channels such as banks and credit cards are increasingly difficult to obtain, let alone obtain quickly. Paperwork can be intrusive and cumbersome and simply an unpleasant process.
Additionally, traditional lenders typically have limited operating hours and are difficult to contact on many individual's busy schedules. Borrowers are looking for solutions that are quick, can be done online at any time of day and which require limited paperwork.
As a collateral based lender, Pawngo offers all the convenience of an online solution without the need for cumbersome or intrusive paperwork.  Furthermore, Pawngo's offering is typically cheaper than other online alternatives as we have no "maximum" loan amount that might be problematic for a borrower and we require no credit check.
GBR: How has Pawngo's website traffic reacted to the recent holiday season?
TH: We saw a surge in website visits during the fourth quarter, and a spike up in business as consumers looked for quick access to capital.  Our activity likely mirrored the activity seen by most lenders.  The two weeks surrounding Christmas were especially busy, as borrowers scrambled to meet year-end obligations.
GBR: What are some of the truths and misconceptions surrounding the pawn industry as a whole?
TH: General misconceptions abound in the pawn space. First, most white-collar borrowers perceive a pawn shop as a place to buy and sell merchandise rather than a loan service. Secondly, many people see pawn shops as seedy, unsafe locations although in the last ten years, many pawn operators have dramatically cleaned-up their act and offer much cleaner showrooms and more inviting environments.
GBR: Can you explain the evolution of pawn shops in the digital space?
TH: The move to digital is happening slowly. Online pawn lenders are targeting non-traditional customers–those who are not aware that a pawn service offers collateralized loans. This perception presents an education challenge that Pawngo is busy addressing every day.
Our typical loan is about $2,000 versus $100 in a traditional pawn shop. In short, our value proposition resonates with a non-traditional white-collar customer who possess jewelry, diamonds or other high-value items and need access to quick, confidential, short-term capital.