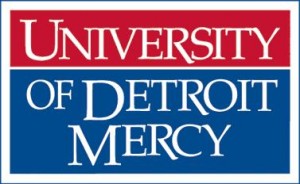 Fans of the University of Detroit Mercy basketball team must be especially proud that their Titans have made it all the way to the March Madness tournament. There are a lot of tough teams out there and Detroit is one of them. But then again, Detroit is a very competitive school with high expectations for its students, which is why it works hard to provide them with Detroit scholarships and student loans to help them excel.
Detroit Scholarships and Student Loans Available
The University of Detroit Mercy (UDM), founded in 1877, is a private, Roman Catholic co-educational university. The school has a great reputation for offering a quality education, even ranking in the top tier of Midwestern master's universities in U.S. News & World Report.
Students interested in earning an undergraduate degree from Detroit can expect to pay the following:
Tuition: $34,530
Meals: $4,020
Housing: $5,450
With tuition a bit on the costly side, the university has a number of Detroit financial aid options available. For instance, Detroit offers academic, athletic and general university scholarships to qualifying students. Also, Detroit grants like Pell, SEOG and TEACH are available that never have to be repaid.
And students can also acquire student loans like Perkins and PLUS (offered to parents) to help pay for tuition.
Detroit in March Madness
Detroit basketball is always exciting for fans of the University of Detroit Mercy Titans. The team received a lot of attention last week when it won the Horizon League Championship and earned a spot in the NCAA tournament.
Even better for the team is one of its top players, Ray McCallum, was honored as the Jesuit Basketball Spotlight National Player of the Week after scoring 21 points in the championship game and being named the tournament's Most Valuable Player.
Now, McCallum and the team are looking forward to meeting their first opponent in March Madness, the University of Kansas. Though Kansas has earned a No. 2 seed in their region, the Titans are confident that they can pull off a win.