Enter our March Madness Twitter Giveaway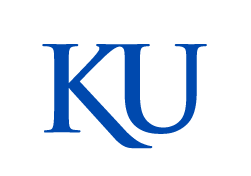 March Madness has arrived and no school could be more excited to get in on the action that the University of Kansas. The KU basketball team has entered this year's tournament with a stellar record and is ready to make a big splash. Students attending the school also make a big splash academically, but could sometimes use help paying for school fees, which is why Kansas scholarships and student loans come in handy.
Kansas Scholarships and Student Loans Reduce School Costs
The University of Kansas is ranked 46th among public universities in the 2012 edition of U.S. News & World Reports and is highly revered for its academic opportunities. Unique to most schools, KU offers first-time freshmen a fixed rate of tuition for four full years.
Average 2011-2012 annual student costs total $30,894 and include:
Tuition: $21,750
Required campus fees: $858
Room and board: $7,436
Books: $850
Kansas University scholarships, grants and student loans help to pad the costs students pay to attend the school. Here are some financial aid options offered by KU:
Scholarships: KU offers a number of merit, excellence and achievement scholarships that can provide students with up to $10,000 per academic year.
Grants: Kansas grants include FSEOG, Pell and TEACH and other university grants such as the KU Tuition grant.
Loans: A number of student loan options are available, including Stafford and PLUS, along with the Federal Health Professions Student Loan (HPSL) and Federal Loan for Disadvantage Students (LDS).
Work study is also available, which offers part-time job opportunities for students demonstrating financial need.
Kansas University in March Madness
There's no basketball like Kansas University basketball. How many teams boast Sporting News' College Basketball Coach of the Year, Bill Self — or Thomas Robinson, the 2012 Big 12 Player of the Year who also made Sporting News' All-American First Team?
The team is expected to do well in the NCAA tournament, meeting up with 26-6 Baylor University, another formidable opponent on March 9. Being the 2nd winningest basketball program in history couldn't hurt the team's confidence, that's for sure!