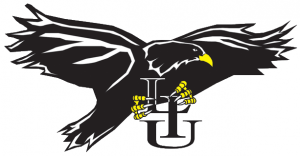 Photo Courtesy of Sportslogos.net
LIU Brooklyn is heading into March Madness for the second straight year in a row. LIU Brooklyn legacies as well as new prospective students can rely on the Blackbirds for their athleticism and academic program.
Student loans, grants and scholarships are just a snippet of the total LIU Brooklyn financial aid opportunities available to new students. While the student population itself is relatively small at approximately 8,597 enrolled students, the curriculum and engaging student life lends itself to the possibility of a higher applicant pool this 2012-2013 school year.
Options for LIU Brooklyn Financial Aid
LIU Brooklyn financial aid encompass fund options like grants, student loans and most importantly — LIU Brooklyn scholarships.
In addition to LIU Brooklyn-issued scholarships, students have access to 80 endowed scholarships which are funded by alumni, partnered corporations and foundations. Students who are selected for a LIU scholarship receive a letter of recognition and funding toward tuition costs.
The plentiful scholarship opportunities provided by LIU Brooklyn financial aid take a considerable load off of students shoulders as annual tuition to the university is approximately $30,162.
LIU Brooklyn Returns to March Madness
LIU Brooklyn basketball skeptics are likely to profess that the school's participation in March Madness will be short-lived. The Blackbirds are bracketed to compete against Michigan State, the West's first-seeded team.
Round two of March Madness will take the Blackbirds to Nationwide Arena located in Columbus, OH, and the game is scheduled to begin Friday, Mar. 16 at 9:20 p.m. ET on TBS.
Statistically, an upset is unlikely for LIU Brooklyn fans but there's no question that the LIU Brooklyn basketball team is keeping determined to stay confident into the second round of the NCAA Tournament.