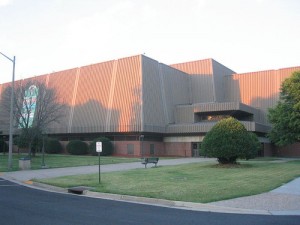 Photo:Kevin Coles
Norfolk State University basketball fans are eager for their team to dive head first into this year's March Madness tournament and bring home a National Championship. It's no surprise, either — the school sets high expectations for the Norfolk St. basketball team as it does its students. This is why it takes extra steps to offer student loans and other financial aid to help students excel academically.
Norfolk Basketball Not the Only Highlight
There's no doubt that having their basketball team represent the school in the NCAA tournament is exciting for Norfolk State students. But there are plenty of other reasons why students are excited about attending this university. One reason is the low-cost tuition and housing:
Tuition: $3,350 (in-state), $10,171 (out-of-state)
Room: $2,525
Meals: $1,438
Though the tuition and fees are lower than those of many universities, students often need assistance paying for school costs. This is where Norfolk financial aid becomes useful. The school offers a number of financial aid options, including scholarships, grants, student loans and work study options.
Grants include SEOG, Pell, TEACH and CSAP. Loan options include the Federal Perkins, William D. Ford Direct and PLUS loans. And scholarships include institutional awards along with a long list of external options granted based on academic standards, major selected and more.
Norfolk State in March Madness
This year's March Madness tournament is especially exciting for Norfolk State University since 2012 is the first year the team won an NCAA bid after a 15-year long wait as a member of Division I.
Now the No. 15 seeded team is set to play Big 12 champion and No. 5 seed Missouri at 4:40 p.m. on Friday in Omaha, Neb.
While Missouri is expected to be a tough team to beat this year, many think Norfolk State has a chance to score a win. With top talent like center Kyle O'Quinn and guard Rodney McCauley leading the Spartans, anything is possible.