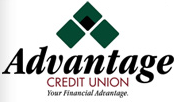 Building your nest egg has never been more convenient with a money market account from Advantage Credit Union. Now, members in the Newton, IA community can earn more with a 1.01% APY money market account rate. Not only is this interest rate a rare find at just over 1 percent, but it empowers new investors with a low-risk way to grow funds.
Money Market Account Terms and Conditions
The institution offers four money market account rate tiers to encourage depositors of all income levels to start saving. To start earning at the 1.01% APY money market account rate, depositors must maintain a daily balance of $5,000-24,999. Should balances drop below or rise above this bracket, members will receive dividends for the appropriate account tier.
About Advantage Credit Union
Advantage Credit Union offers financial products and services to their members residing in Newton, IA. With an eye for savings, the institution returns all profits gained to its members in the form of high-yield deposit rates and low loan rates. In joining Advantage Credit Union, members are regarded as something more than a number or an account–they are part of a rapidly growing family among people who care.
Other Terms and Conditions may apply. Additionally, rates may have changed since this offer was posted. Please contact the financial institution for the most recent rate updates and to review the terms of the offer.