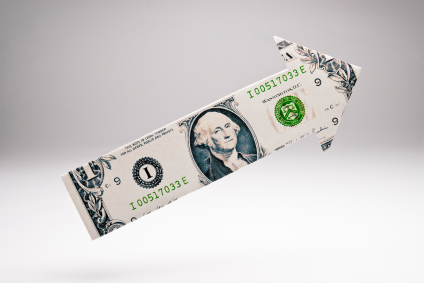 There are many different deposit products that can help Americans overcome their savings rut and build long-term financial security.
A money market account is one deposit account that achieves this very goal, without the extraneous sacrifices that other accounts demand.
How a Money Market Account Earns Interest
Money market accounts, also known as money market deposit accounts, are considered to offer a hybrid of benefits found with savings and checking accounts.
Financial institutions treat money market accounts like any other account. Customers deposit (i.e. lend) money to the bank for the promise of earned interest. Then, the bank uses its customers' deposits to invest and lend to other borrowers at an even higher interest rate.
Depending on a depositor's specific financial goals, a money market account can be a reliable source of earnings for the slow-and-steady saver.
Money Market Pros
The primary appeal of a money market account is that funds remain relatively liquid and easily transferable. Unlike the restrictions found with a certificate of deposit (CD), for example, money market accounts are not considered to be timed savings products. This flexibility enables depositors to easily make decisions about their money that they otherwise would be penalized for with a CD.
Savers have the ability to withdraw funds or write checks for funds held in the account. While there are typically restrictions over the number of occurrences that can take place in any given month — usually anywhere from three to six, for instance — the threat of incurring a severe penalty charge is minimal compared to other competing deposit accounts.
Money market rates are also typically higher than savings account rates, giving depositors more incentive to save money. And should the financial institution experience a closure, customers with a money market account are usually protected by the Federal Deposit Insurance Corporation (FDIC) or the National Credit Union Administration (NCUA), depending on the institution type.
Thus far, money market accounts might seem like a no-brainer for depositors — they allow withdrawals, offer aggressive interest rates and, at the end of the day, customers with an account balance of $250,000 or less are guaranteed their money back in the event of a bank failure.
But with so many advantages on the table, there is an equal hardship associated with money market accounts.
Money Market Cons
The most obvious contrast between money market accounts and savings accounts are the initial deposit expectations of most financial institutions. In general, a money market account requires depositors to supply a minimum opening deposit of $1,000 or more. This can prevent many depositors from jumping head-first into a money market account, as most Americans struggle to even have that much money sitting around in a traditional savings or checking account.
Furthermore, minimum daily balance requirements usually cause a strain. Often account balance requirements are set at high amounts that might be difficult for savers to maintain without incurring penalty fees. These fees threaten the earnings generated from the account and might also reduce savers' principal deposit, thereby negating the point of having a money market account to begin with.
When determining whether a money market account is the right savings product for you, make sure you know how often you expect to tap into your funds and the amount you can commit to keeping in the account to avoid unnecessary fees.