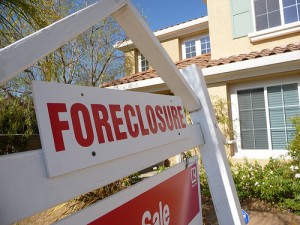 Hundreds of thousands of foreclosure cases facing reviews ordered by regulators last year may take months longer than originally expected, according to documents filed with federal banking regulators this week. The delays noted by Bank of America and JPMorgan Chase will impact the time frame that homeowners could expect to receive settlement compensation for improper foreclosure actions.
Bank of America Requests New Foreclosure Deadlines
In April 2011, federal banking regulators required the nation's 14 largest mortgage servicers, including Bank of America and JPMorgan Chase, begin the process of reviewing the cases of millions of homeowners who may have been illegally foreclosed in a process known as robo-signing.
The requirement wasn't fully enforced, however, until November when the Office of the Comptroller of the Currency (OCC) decided to make the order for foreclosure reviews official, requesting the mortgage lenders not only move forward with the review process, but have them completed this month.
But according to documents filed with regulators this week, mortgage lenders have requested to postpone the review deadline until November. The major reason is that many say they didn't fully understand the detail, scope and complexity of the process when first ordered to start the reviews.
Foreclosure Compensation Delays Expected
The major drawback of the servicers asking to postpone the foreclosure deadline is that many homeowners may face delays in settlement compensation. Since mortgage lenders in the case handle about 65 percent of all U.S. mortgages, a large portion of the 4 million homeowners eligible for review may have to wait for payments.
The banks are using independent consultants to review the foreclosure  cases to ensure they are following procedures as required by the OCC. Further, if it appears that the lenders are attempting to dodge blame, federal regulators say they will be subject to additional regulatory reviews from the government.
The OCC expects some companies to complete their reviews before others, though a time frame for completion across the board has not been determined. To ensure that homeowners don't have to wait too long to receive payments, the OCC has requested that servicers not wait until all reviews are complete to issue compensation.
Homeowners who feel they may be eligible for foreclosure review can call 888-952-9105 or visit Independent Foreclosure Review for more information. All requests to review specific foreclosure cases must be received by April 30, 2012.