This article comes from Tracie of PennyPinchinMom.com
With the down turn (or rather spiral) of the economy, we have seen more and more Americans losing their homes. Foreclosures are on the rise. Home purchases have decreased. This may seem like it is a bad thing to some, but it actually has helped develop a new way of thinking. More people realize that owning a home is a privilege rather than a right. They are taking those additional steps to avoid becoming house poor.
Before the recession, most homeowners opted for a 30-year fixed rate mortgage. It was easy, offered the lowest payment available and usually didn't require a down payment. At that time, most rates were between 5% – 6%. As the economy began to deteriorate, the interest rates were reduced. This has now required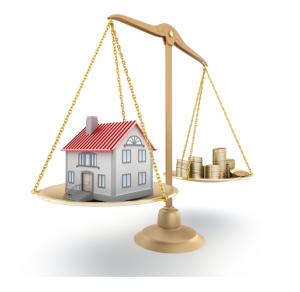 homeowners to give more serious thought to a 15-year note.
What we are learning is that you might pay a little more each month for your 15-year mortgage, however, the overall savings over the life of the loan is dramatic. Check out this example of what you would have paid to have a 30-year fixed mortgage a few years ago vs. opting for a 15 year fixed loan today. The savings really speaks for itself:
| | |
| --- | --- |
| Loan Amount: $150,000 | Loan Amount: $150,000 |
| Term: 30 years | Term: 15 years |
| Interest Rate: 6% | Interest Rate: 3.25% |
| Payment: $899 | Payment: $1,054.00 |
| Interest Paid: $173,757.38 | Interest Paid: $39,720.57 |
TOTAL SAVINGS: $134,036.81 in interest
My husband and I were always 30-year mortgage homeowners. We thought a 15-year was not wise for us, based upon our financial situation. We have learned that we had to change the way we also looked at our mortgage payment. It was more than just what we had to send to the bank each month. What became more important was the total amount we would have to repay.
We recently refinanced our own mortgage. And, we, like so many, opted for a 15-year re-payment schedule. Our payment increased by just $100. The bigger issue was the amount we will put into our pockets. Over the course of the life of the loan, we will end up saving more than $100,000 in interest! As an added bonus, we will be out from under our mortgage by the time our children finish high school.
There is actually even more to consider regarding home ownership since the economy declined. Gone are the days of no-money down loans. Now, most lending institutions require a 10-15% cash down payment.
Also gone are the days when we can go ahead and purchase a home worth what the bank says they will loan to us. Instead, we are all forced to take ownership of our own budget and financial well-being. No longer is the status quo that we all can own a home worth 3x our annual income.
Instead, less is more has become the new mantra. Americans understand what it means to live within their means.
Tracie Fobes is a mom and blogger who lives in Missouri with her husband and three children. In 2007, she and her husband began a debt free journey. By February of 2010, they had paid down more than $37,000 in debt. She now shares her tips and ideas at Penny Pinchin Mom, where she helps families learn how to make the most of their budgets and to live the life that they want.