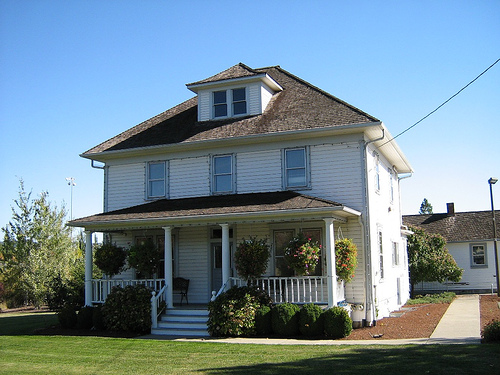 Mortgage rates have been repeatedly dropping to new record lows for months with seemingly no increase in sight — a great thing for prospective homeowners. However, this week Freddie Mac reported that mortgage interest rates crept up a bit, and some speculate the recent fiscal cliff deal, along with a few other economic factors, could have played a role in why rates have suddenly increased after months of declines.
Mortgage Rates Make Unexpected Jump
Freddie Mac said in a recent statement that the average rate for a 30-year fixed mortgage was 3.4% in the week ending January 10. This is a noticeable jump from the recent rate of 3.34%. It is reportedly the highest since November.
The average rate for 15-year fixed rate mortgages also increased this week. According to the government-sponsored lender, rates increased to 2.66% from 2.64%.
According to the National Association of Realtors, home prices increased 4.3 percent in the last 12 months through October, which is the biggest year-over-year jump since May 2010. With both mortgage rates and home prices rising, this may be the last chance for prospective homeowners to buy at historic lows.
Fiscal Cliff Deal and Other Economic Factors Impact Mortgage Rates
Reports show a number of factors have contributed to the increase, though one significant factor is the fiscal cliff deal, which averted income-tax increases for more than 99 percent of households.
Another factor was a better-than-expected jobs report. Payrolls rose by 155,000 workers last month, helping to hold the unemployment rate at 7.8 percent.
Following these economic factors, the Federal Reserve chose to increase its purchases of government securities that guide home loans. This resulted in yields for 10-year Treasuries reaching 1.97 percent last week, which is the highest since April.
Image: KaCey97007