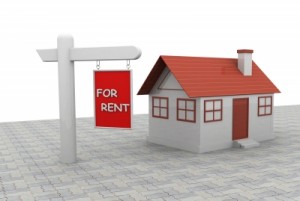 There have been a number of attempts to turn the housing market around since the crash in 2008, but unfortunately, the success officials have been hoping for hasn't come from any government-initiated mortgage modification or stimulus programs yet.
Recently, however, the Obama administration shared it would give another push for housing recovery through Fannie Mae's foreclosure rental program–a pilot program to sell government-owned foreclosures in bulk to investors who would then rent the properties to others. Will this program have any more success in improving the market than past attempts?
Purpose Behind Fannie Mae's Foreclosure Rental Program
The Obama administration announced in early January its plans to work closely with federal regulators and the Federal Housing Administration to create a pilot program. As a part of this program, government officials plan to sell multiple real estate owned properties, also known as REOs, in bulk to investors who would turn them into rentals.
The housing market has been overwhelmed by foreclosed properties that can't sell nearly as fast as they arrive. While foreclosed properties comprise 20 percent of home sales, a recent report from Lender Processing Services found that foreclosure starts outnumber foreclosure sales by two to one.
With twice as many foreclosures hitting the market than being sold, even though they offer a much lower price tag than standard properties, officials hope the program will change the course of the sinking market.
Can the Foreclosure Rental Plan Positively Impact Housing?
Administration officials who originally announced the foreclosure rental plan explained that the new plan will have to make great strides to move the quarter of a million foreclosed properties currently on the books for Fannie Mae, Freddie Mac and the Federal Housing Administration.
Not to mention there are millions of foreclosed homes that haven't been pushed through the pipeline thanks to the robo-signing scandals of 2010 and 2011.
The administration's objective is to bring together the Treasury Department, Federal Reserve, HUD, FDIC, Fannie Mae and Freddie Mac to mitigate and manage any new wave of foreclosures so they don't sit empty in neighborhoods.
By taking them off of bank and government books and putting them in the hands of investors who will then rent them to families, experts say they can improve loss recoveries, stabilize home prices and hopefully, push the housing market toward recovery.
Potential investors have already expressed excitement in participating in the program and are willing to put up millions of dollars to purchase a bundle of properties. However, there are still details to work out, including determining the market potential, how the government can partner with private investors and pricing.
Finally, a huge issue that still needs to be solved in figuring out how investors will gain the operational experience necessary to manage such a large number of properties.
Will Investors that Rent Foreclosed Properties be Slumlords?
With investors taking on the massive task of managing hundreds of rentals, the concern has surfaced that those who rent foreclosed properties to families may find themselves paying landlords who are unable to, or simply aren't interested in, being quality property managers.
In a recent MSNBC article addressing the issue, Laurie Goodman of Amherst Securities acknowledged the need for the government to "build out a rental organization" that can address the needs of renters. Sources close to the negotiations with private lenders say building out a management structure for rentals is expensive and for some investors, the payoff may not be enough.
Larger investors in particular are only interested in 50, 100 or even 500 properties for each deal they take on to help them acquire at least one billion plus in assets. This means the government will likely need to incorporate guidelines that ensure investors take the necessary steps to build proper management structures so that renters are treated fairly.
If Fannie Mae's foreclosure rental program is successful, as some believe it will be in time, it has the potential help to restore the housing market by eliminating empty homes in thousands of neighborhoods. Simultaneously, it could lower the rising rental prices for families by placing more on the market and lowering competition.