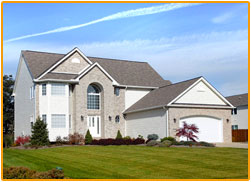 The U.S. housing market appears to be slowly heading toward recovery as home prices rise and homeowners emerge from being underwater on their mortgage loans. Unfortunately, this recovery does not apply to everyone.
According to a recent report from real estate website, Zillow, the number of homeowners under the age of 40 strapped with an underwater mortgage is still high, stifling the chances of a speedy market rebound.
Under 40 Struggle with Underwater Mortgage
The new Zillow report, released on Wednesday, revealed that while more long-term homeowners are actually finding their way out of their underwater mortgage loans thanks to rising home prices, younger homeowners — those under the age of 40 — are still submerged.
Of the 15 million borrowers who were underwater during the second quarter of 2012, about 48 percent were under the age of 40. On the other hand, only about one-quarter of older homeowners were underwater during the same period, said Zillow.
Overall, the number of borrowers who owed more on their homes than they were worth in the second quarter dropped to 30.9 percent from 31.4 percent three months earlier, which means rising home prices are helping the U.S. housing market. But with so many young borrowers still struggling to stay afloat, some think a full recovery isn't quite on the horizon.
U.S. Housing Market Slowed by Young Homeowners
One thing many people don't know about the U.S. housing market is the importance of young homeowners. Buyers under the age of 40 contribute to a significant number of homes sold, because a first-time home buyer is the kind of buyer that often opts to purchase a larger quantity of cheaper homes.
When a lot of first-time home buyers jumped into the market prior to the housing crisis in the early 2000s, they paid far too much for their homes. After their values dropped considerably in the years to follow, they were left with an underwater mortgage.
Now, as home prices rebound, many first-time home buyers of the last decade are still underwater, making it nearly impossible for them to sell their homes. Unfortunately, these are the very homes that new home buyers want to purchase.
To get the ball rolling, some under-40 homeowners have tried to sell their homes by opting to pay off their mortgage in full at closing, but most cannot afford to do so. Others are choosing to undergo a short sale, which involves convincing the bank to forgive the amount still owed on the loan after it is sold at a lower price.
But many have decided to just hang on to their homes, hoping U.S. housing market prices will eventually rebound enough to pull them out of underwater status. According to many reports, the likelihood of this occurring is slim to none.