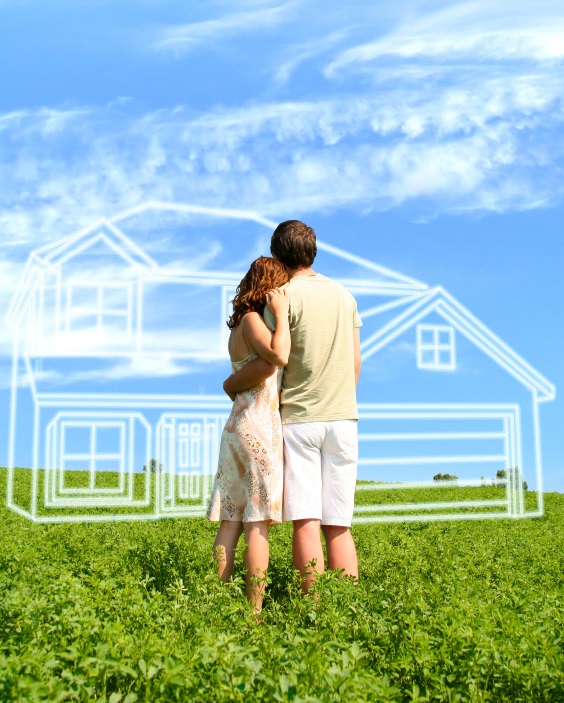 Buying a home is a bit like casino gambling. You could walk away with the prize of your dreams, but you'll have to beat stacked odds to do so. Just think: if you don't have good credit, a stable job or sizable savings, you could be out of the running from the start. Even if you have all those lined up, then you'll have to find a desirable, affordable home and beat other buyers to the punch — a difficult combination in many housing markets.
Now, throw your low income into the mix and home ownership may seem like an unreachable goal. Never fear, though; there are ways to escape the rent trap or get off mom's couch, particularly with the recent record low mortgage rates. Let's find out how to buy a house with low income.
How to Buy a House with Low Income
Just because you have low income doesn't mean you have to be stuck renting. In fact, there are a number of resources available to home buyers that, combined with competitive mortgage rates, can bring homeownership within your reach. Check below to see what kind of low-income mortgage assistance you may qualify for.
FHA Loan
The rules for Federal Housing Administration (FHA) loans are less strict than traditional loans. With this in mind, you may be able to stretch your low income further than you could with a conventional loan to take advantage of current mortgage rates.
With a conventional loan, your debt-to-income ratio (recurring debts/monthly income) is capped at 36 percent. So, for example, if your gross monthly income is $1,800, your total monthly debt payments (including your mortgage, car payments, credit card bills, etc.) would have to total $648 or less to satisfy this requirement. That doesn't leave much opportunity to afford a worthwhile home in many areas.
However, with a FHA loan, your maximum monthly debt limit would rise to $774, giving you an extra $126 per month to throw toward a new home and take advantage of low mortgage rates today.
HUD Homeownership Voucher
Contact your local public housing agency (PHA) and ask if it participates in he US Department of Housing and Urban Development (HUD) Homeownership Voucher Program. If it does, inquire as to how you can go about getting a voucher to help pay for homeownership expenses.
State Assistance
States offer various subsidies to low-income homebuyers. For example, New York State's "Achieving the Dream" program offers low, fixed-rate mortgage loans. The program also offers down payment assistance and other tools to help get low-income buyers into homes.
Check with your state for details on the housing programs that may be available to you.
Local Assistance
Some cities offer assistance to low-income homebuyers.
For example, the Los Angeles Housing Department offers purchase assistance to low-income, first-time homebuyers. Eligible participants can pay a down payment as low as one percent and borrow up to $90,000 interest-free. And, payment can be deferred up to 30 years, which would effectively lower the total monthly mortgage expense.
Check with your realtor or city government for programs that may be available to you.
Be a Good Neighbor
HUD offers a "Good Neighbor Next Door Sales Program." Under this program, emergency medical technicians, firefighters, law enforcement officers and teachers (pre-k through 12th grade) may qualify for a 50 percent discount on a home.
Covered homes fall within so-called "revitalization areas." Note that your options will be very limited, as many areas have just a few (if any) relevant homes for sale at a given time. To determine whether any such homes exist in your area, click here.
There's one major catch to all this: you must commit to live in the home for 36 months as your sole residence to use this as a means of cashing in on mortgage rates today.