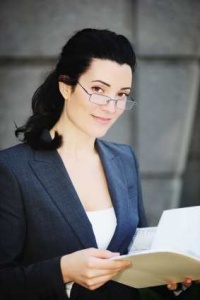 You know it's important to have good credit; it has bearing on the interest rates you pay and whether or not you are even approved for a loan. A prospective employer might want to look at your credit report, and insurance companies want to know what kind of credit you have in order to help determine your premium rates.
Having good credit can make a big difference in your financial situation and help you save thousands of dollars over your lifetime. So if your credit is in need of help, here are 5 things you can do to change it for the better:
1. Make On Time Payments
One of the best things you can do to improve your credit score is to make payments on time, including non-credit payments. This is the most important factor in determining your level of creditworthiness. You might not get positive credit for paying on time with your utilities, but if you are habitually late, or if you miss a payment, you will be reported to the credit bureaus and that will have a negative effect on your credit.
2. Reduce Your Debt
Another important move to make as you strive to repair your credit is to reduce the debt you owe. Start by making your payments on time, and follow it up with paying down your debt. Depending on your current situation, this can be difficult. If you need to, you can contact your creditors to set up debt repayment plans. Look for ways to cut your spending or to make extra money so that you can put more money toward debt reduction.
3. Keep Using Credit
Because your credit history is record of the way you use credit, it is vital you continue to use credit. As you work to make on time payments and reduce your debt, you also need to keep credit accounts open. You can make one or two small purchases on a credit card each month in order to help keep building your credit history. Make sure that you pay off the purchases every month, though. The goal is to pay down debt and improve your credit, not rack up more high interest debt.
4. Correct Errors on Your Credit Report
Sometimes, incorrect information on your credit report can result in a credit report that isn't as good as it should be. Check your credit report periodically to make sure the information is accurate. If you find an error, you can dispute it. The credit bureau is required to fix it if it is, indeed, a mistake. You might be surprised at how helpful it can be to correct wrong information on a credit report.
5. Get Help if You Need It
Sometimes, you might feel overwhelmed by your poor credit and have no idea where to begin when fixing it. There are people who can help. If you need help putting together a budget and debt repayment plan, or if you need help creating an action plan to repair your credit, you can find reputable help. You can check with www.usdog.gov/ust for reputable credit counselors who can help you get on the right track.